Take a seat at our LCAP table! Your Voice Matters: Join EUSD for our community LCAP meetings: • Thursday, February 2, at Pioneer Elementary School, 980 North Ash Street. • Tuesday, February 21, at Bear Valley Middle School, 3003 Bear Valley Parkway. All meetings will be from 6 to 8 p.m. in the school's Multipurpose Room. Child care and translation services will be provided. No RSVP necessary. •••  Join the Escondido Union School District for community meetings as we gather input for the continuing development of our Local Control Accountability Plan. EUSD parents, guardians, students, employees, and community members are encouraged to participate in these valuable conversations focused on outlining educational priorities. #ChooseEUSD #LearnwithEUSD #EUSDyourvoicematters #EUSDLCAP #LCAP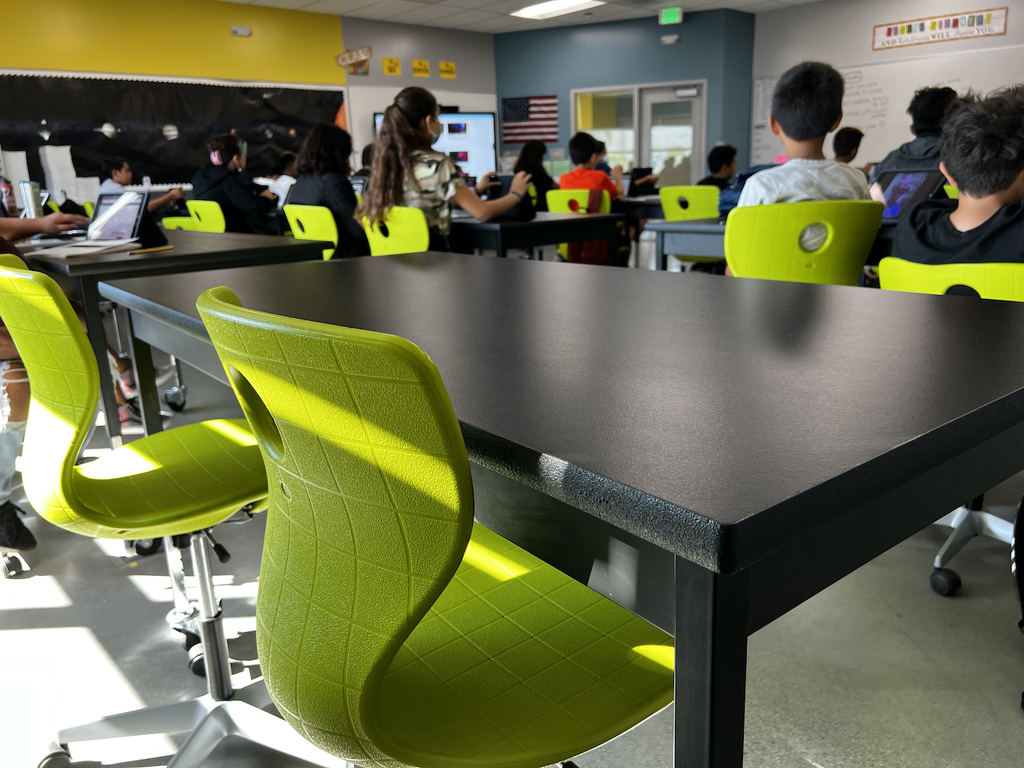 Meet our specialty schools! Limitless Learning Academy is an EUSD school of choice for grades Kindergarten through 8. The hallmark of Limitless Learning Academy's educational experience is individualized learning in a small-school environment. Limitless Learning offers an innovative blended learning program: Students are in class online from home in the morning, and join enrichment activities and academic support either online or in person on campus in the afternoons. Students receive live online instruction every morning with their grade-level classroom teacher. Personalized academic supports include mentor meetings with their teacher and specialized intervention time in the afternoons. Enrichment activities – including STEM and art – can be done on campus or independently at home. The program is a great match for students who are independently motivated and engaged in school, and for parents who enjoy partnering with their child's teacher. Enrollment in LLA does require an independent study contract, and regular attendance and participation is essential for success. "Our son has grown in so many aspects," the mother of an LLA 5th-grader shared. "He has learned time management, self-discipline with his school work, computer skills, and patience. The teachers and staff at LLA are the best, and I commend them all for taking on such a new way of educating our kids." We invite you to see for yourself what Limitless Learning Academy has to offer. Call 760-432-2388 to schedule a visit. Submit a School Choice application at eusd.org if you are interested in LLA for your child!
https://www.eusd.org/o/lla
https://www.eusd.org/page/registration-enrollment-school-choice-transfers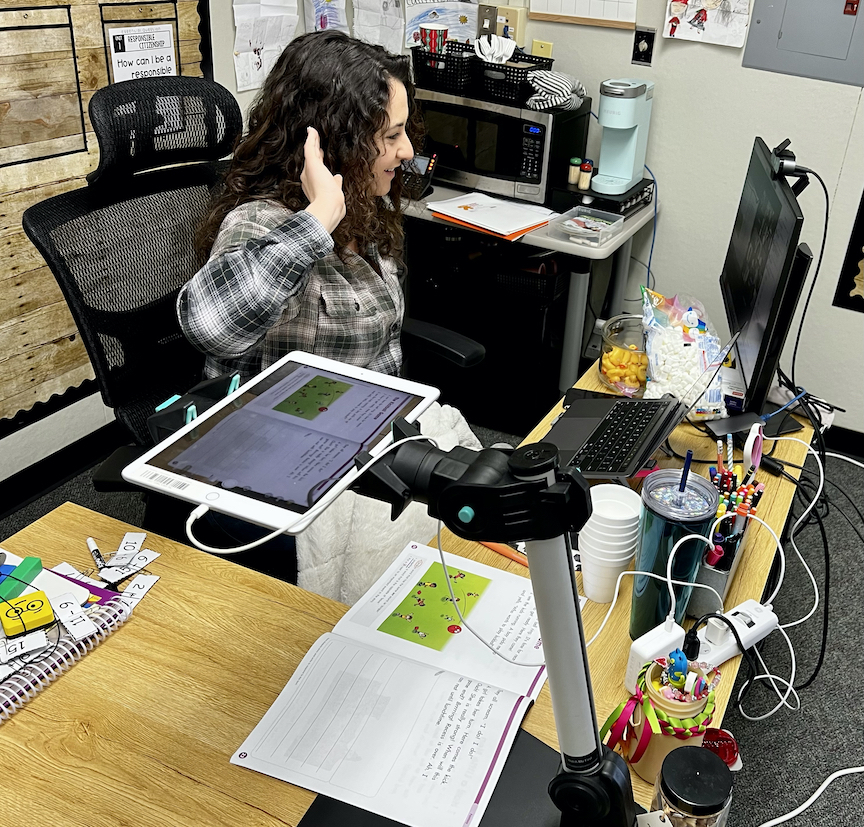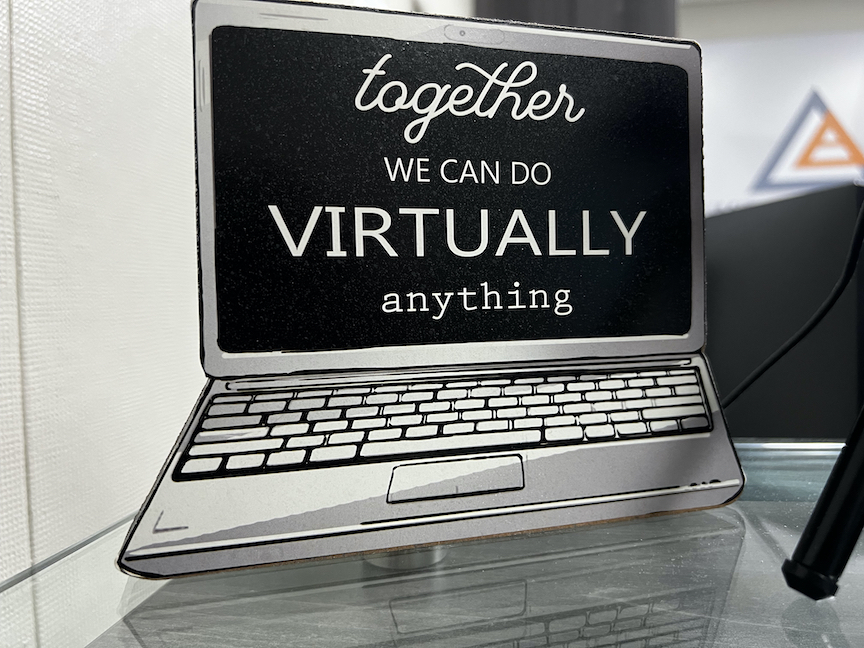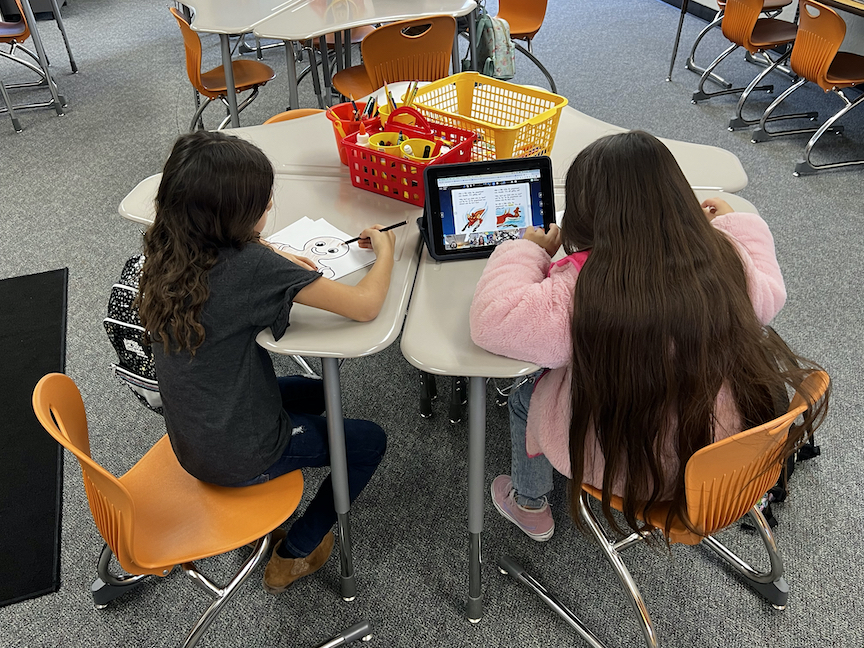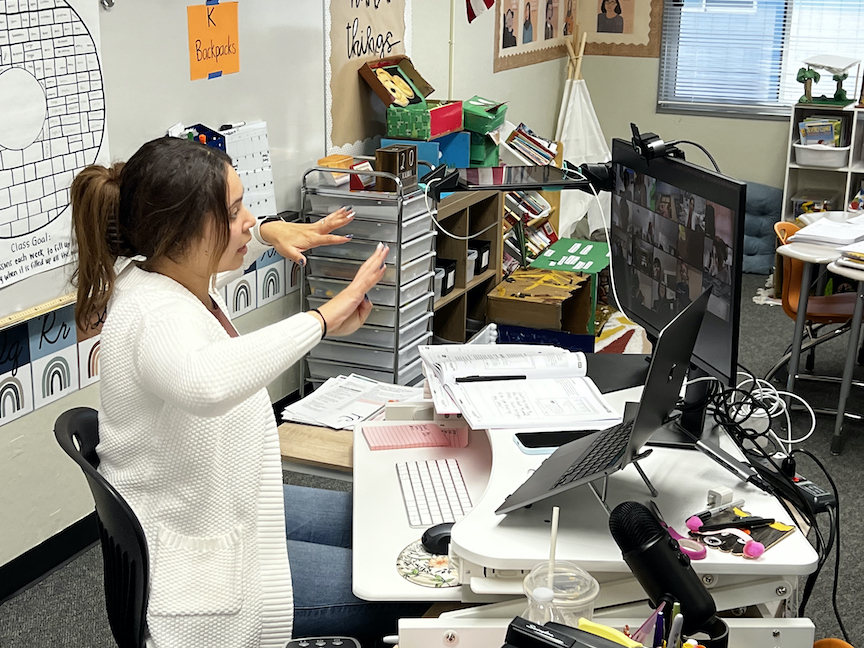 Work with EUSD: The next EUSD hiring fair is scheduled for 8:30 a.m. to 12:00 p.m. Tuesday, January 24, at the district office, 2310 Aldergrove Avenue. Human Resources team members will guide individuals through the application process, including any necessary prescreening exams, for numerous essential full- and part-time positions across the district. Please review the event details and pre-register on Eventbrite.
https://www.eventbrite.com/cc/hiring-events-333139
On-campus and district office positions include paraeducators, nutrition assistants, noontime supervisors, custodians, licensed vocational nurses, testing assistants, speech language pathology assistants, accountants, data technicians, bilingual family liaisons, and more. Employees who work more than five hours a day are eligible for enrollment in EUSD benefits and retirement programs.

Share your thoughts! As we develop a framework for the future, we are seeking your input on our district Local Control and Accountability Plan, known as the LCAP, which outlines services and programs we provide to our EUSD community. This framework, combined with your feedback, will inform decision-making and prioritization of services in our district, as well as assist us in plans to allocate resources from the MacKenzie Scott donation. Participate via the interactive platform Thoughtexchange and follow the discussion focused on this guiding question: What are the most important skills, supports, and experiences EUSD students would need to reach their unlimited potential? The Thoughtexchange will be available through January 31. Thoughtexchange is an interactive platform that provides an opportunity for you to share your thoughts, and to view and comment on the thoughts of others. We encourage you to return to the Thoughtexchange frequently to rate new ideas. Your confidential contribution to the conversation will help us improve programs and services to our students, families, and employees. We look forward to your thoughts!
https://tejoin.com/scroll/809413540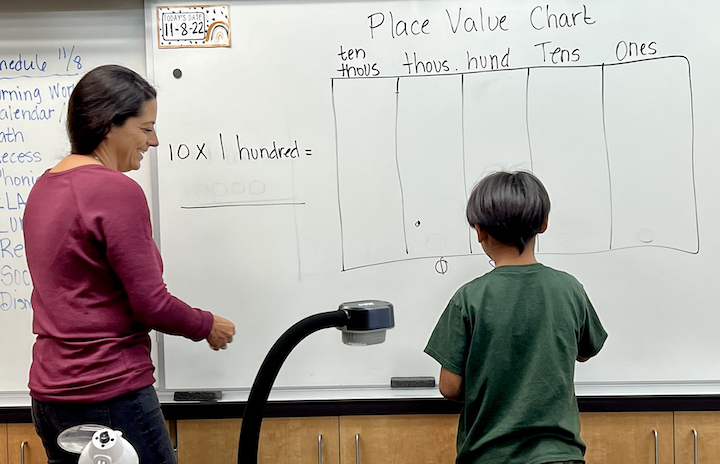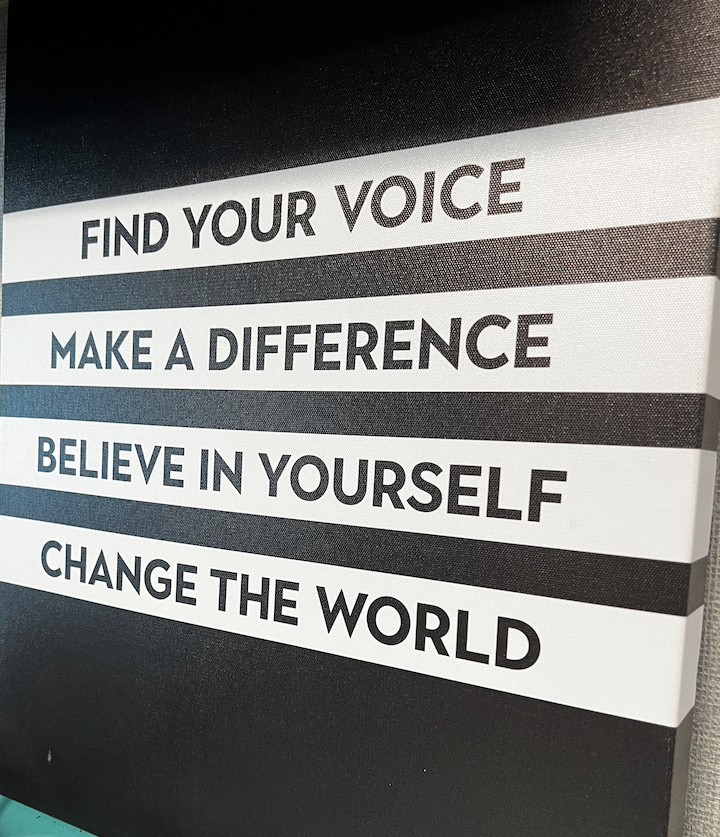 Teacher Talissa Deramo listens as her 1st-graders sound out their words during an English Language Arts lesson on this beautiful morning at Limitless Learning Academy! Students at LLA are fully connected with their teachers and classmates even while they are learning from home. #ChooseEUSD #LearnwithEUSD #EUSDspecialtyschool #LearnwithLLA #hybridlearning #onlinelearning #onlineschool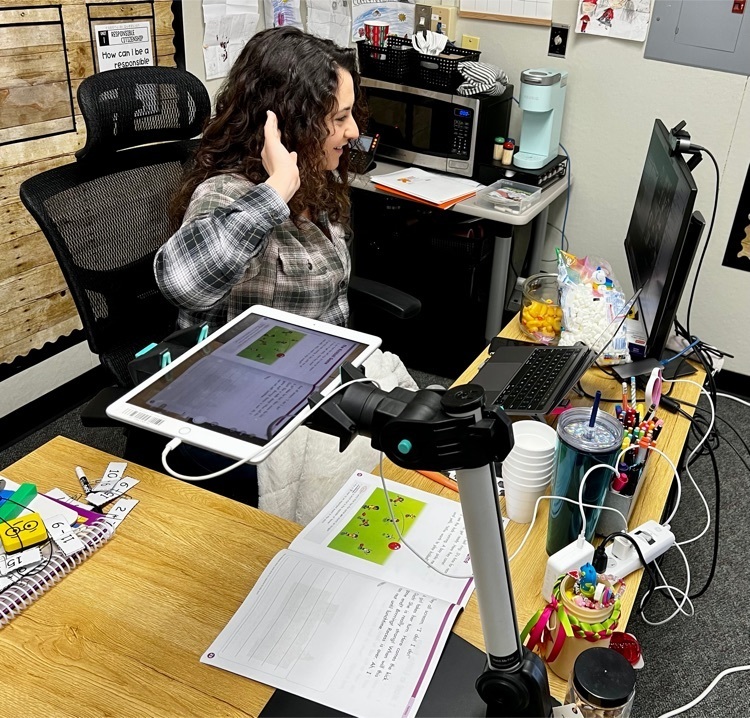 We are thrilled to be part of the San Diego Children's Discovery Museum's first For the Love of Learning STEMposium, bringing together leaders in early education to explore the science behind early childhood education fundamentals. Our superintendent, Dr. Luis Rankins-Ibarra, will present on bridging the gap between formal and informal learning institutions. EUSD is fortunate to have a meaningful partnership with the children's museum, whose programs have had a profound impact on our countless children in our community. EUSD is proud to provide quality early childhood education through our vibrant Transitional Kindergarten program and our top-rated preschool program. #ChooseEUSD #LearnwithEUSD #EUSDearlyeducation #earlyed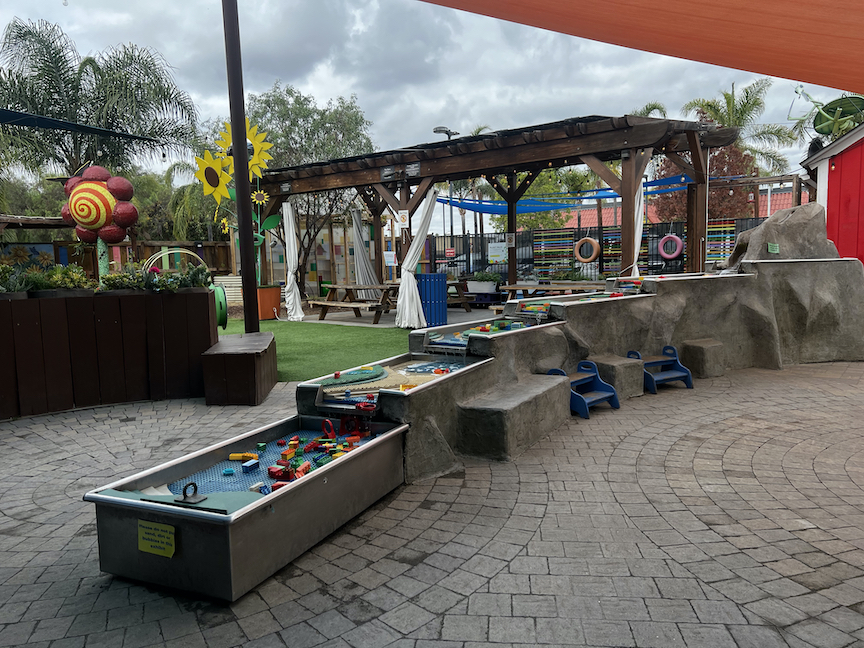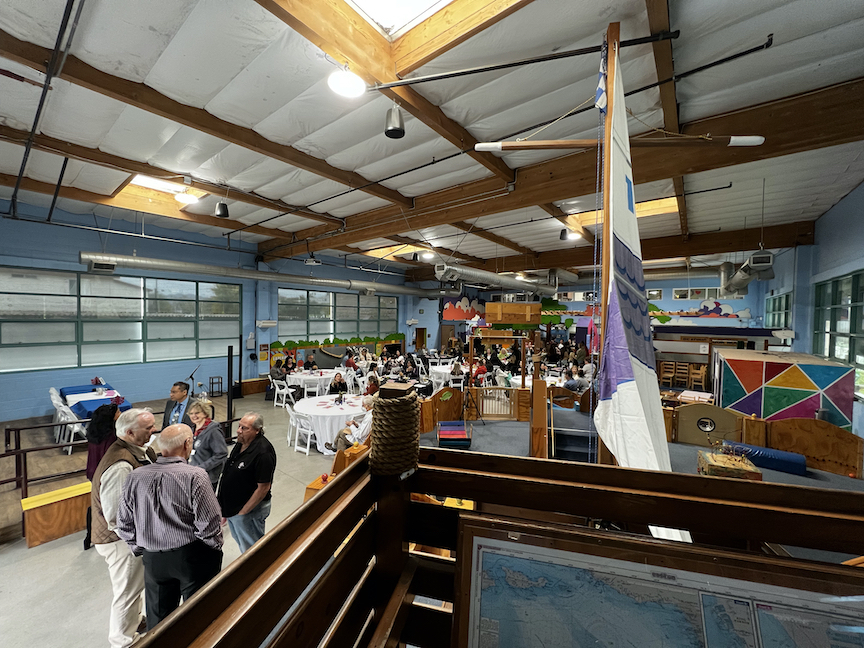 Thankful for a great opportunity! Escondido Union School District Presents: HIRING FAIR Tuesday November 29th 8:30 am - 3:30 pm Join Us for an opportunity to meet with District personnel, complete an application, and be ready to start fresh in the New Year! WE OFFER: ~Competitive Pay ~ Great schedule ~Vacation, sick leave, 15 paid holidays ~Health, Dental, & Vision Insurance* ~District Paid Life Insurance* ~State Pension System (CalPERS)* ~Wellness Program *Eligible Employees Working 25+ hours/ week Carilyn Gilbert Education Center 2310 Aldergrove Ave. Escondido, CA 92029 For a complete list of opportunities or additional information visit
https://www.eventbrite.com/cc/hiring-events-333139

EUSD is so very thankful for our veterans!

Our preschoolers at Oak Hill Elementary make the most of a rainy day with indoor exercise play! #ChooseEUSD #LearnwithEUSD #preschool #earlyeducation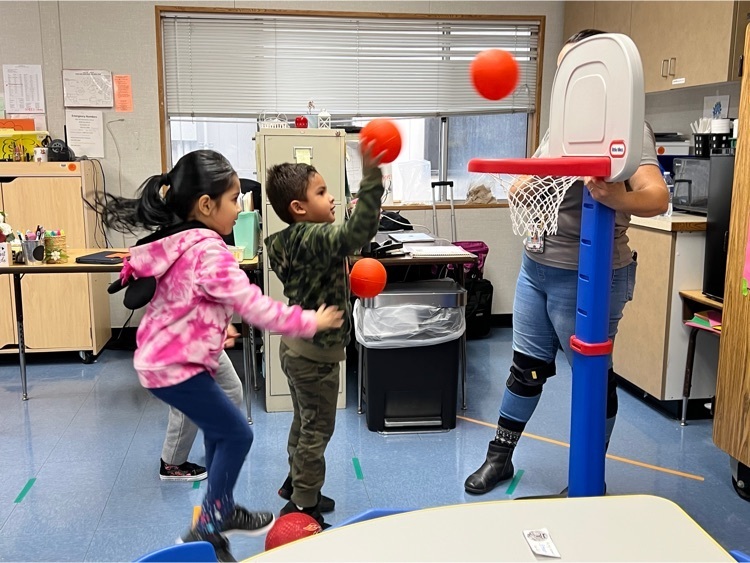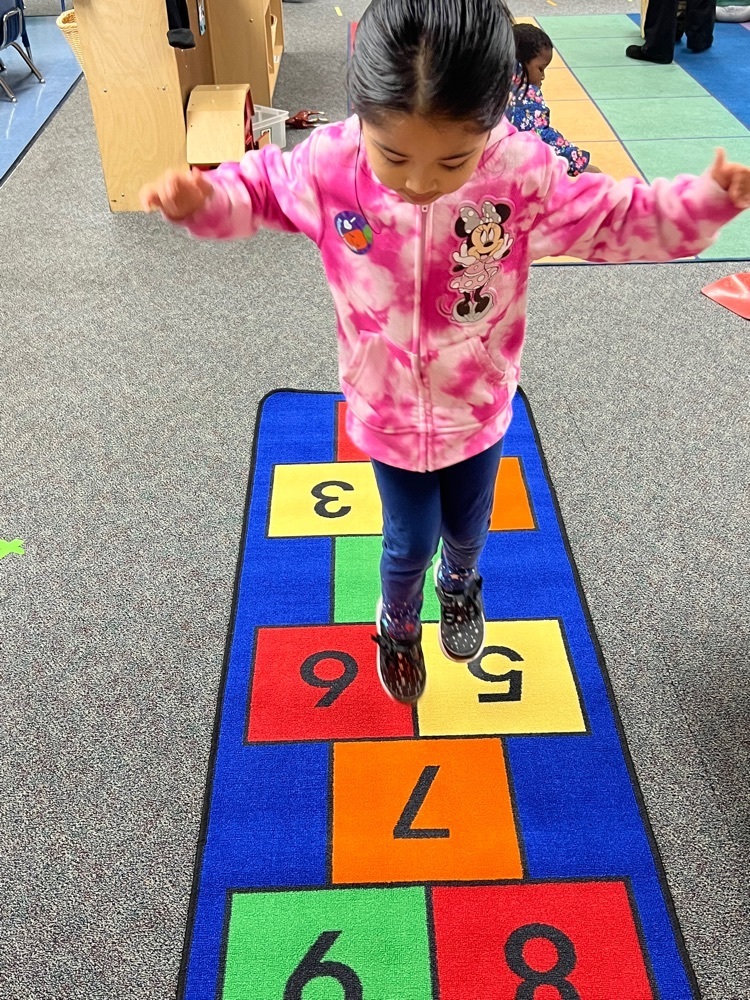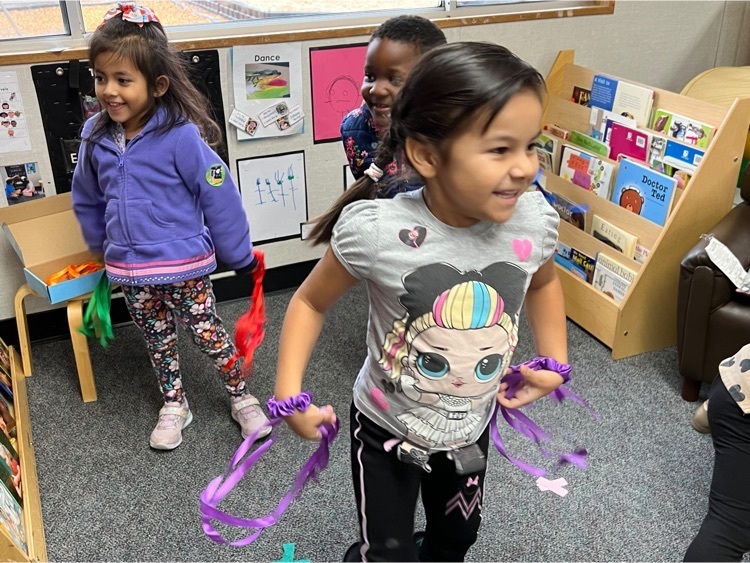 It's a beautiful day to share good news! Stay tuned! #ChooseEUSD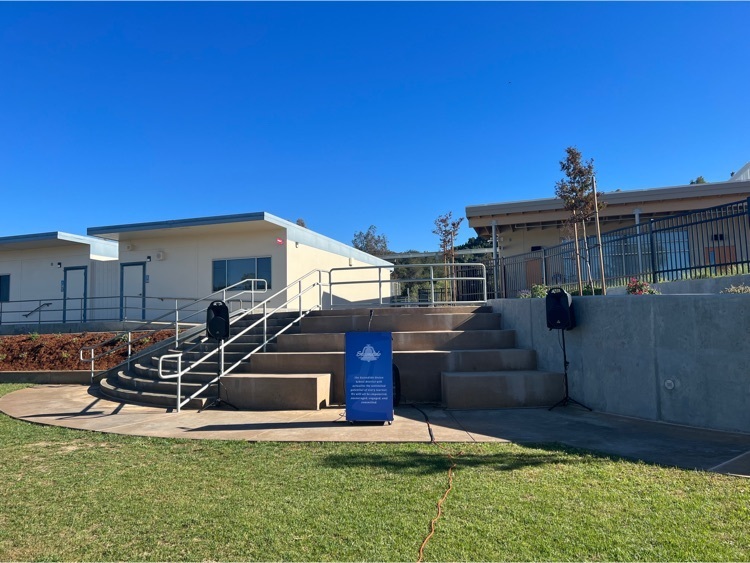 We are thrilled to see our students highlighted on CBS 8 for an Innovate 8 feature about EUSD's partnership with Palomar Health for the Middle School Medical Discoveries Program! #ChooseEUSD Watch here:
https://bit.ly/3saIwV2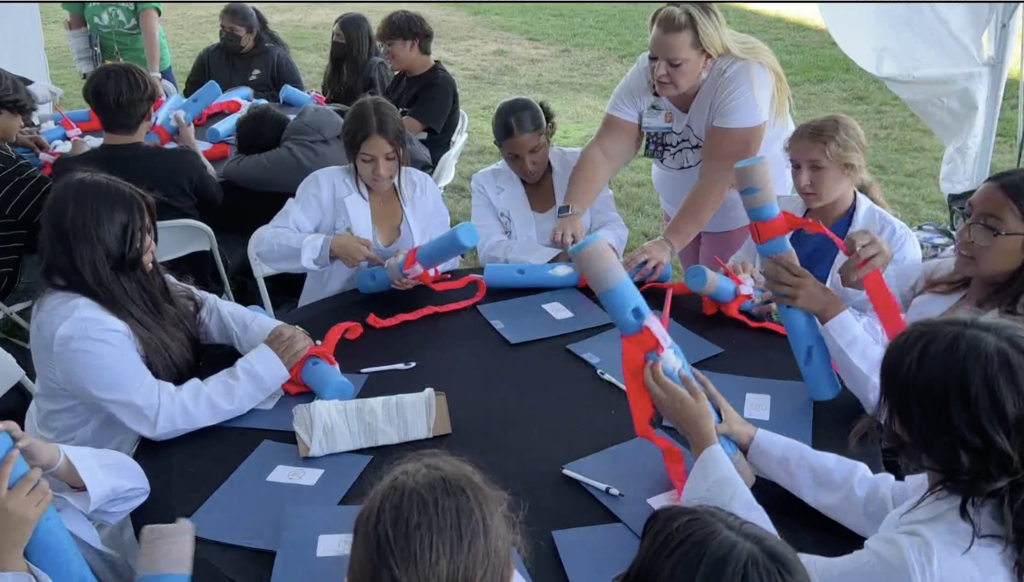 We are so thankful to Food 4 Thought and our Nutrition Services team for bringing farm fresh produce and nutrition education to elementary schools. Our Nutrition Services team may be best known for providing healthy meals daily to thousands of students. But nutrition education is also an important aspect of the team's work. The Nutrition Services team partnered with Fresno-based Food 4 Thought to bring a cross-curricular assembly to all 17 EUSD elementary schools. These lively assemblies include a farmers market set-up where students can shop for farm-fresh fruits and vegetables to take home. Students are so excited by the vast selection of fruits and vegetables, including peaches, pluots, carrots, broccoli, cabbage, grapes, pears, cucumbers, and apples. Special shout-out to EUSD Nutrition Services Director Anna Scimone and her staff for bringing this program to our students, and for always encouraging healthy choices at meal times. 🥦🍎🥕🥒🍇 #ChooseEUSD #LearnwithEUSD #nutritioneducation #food4thought #farmtoschool @food4thought_llc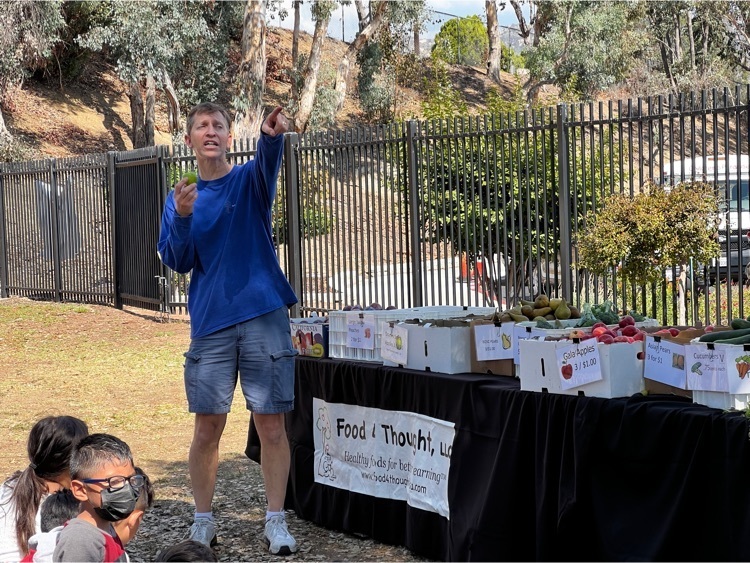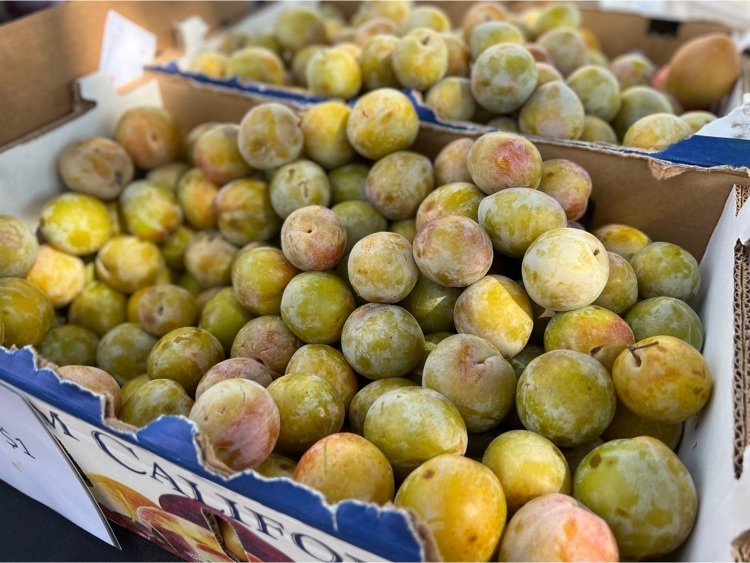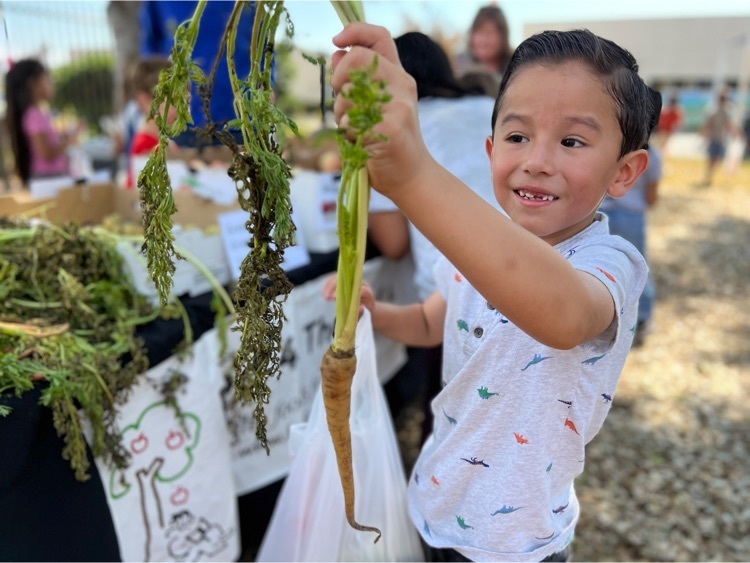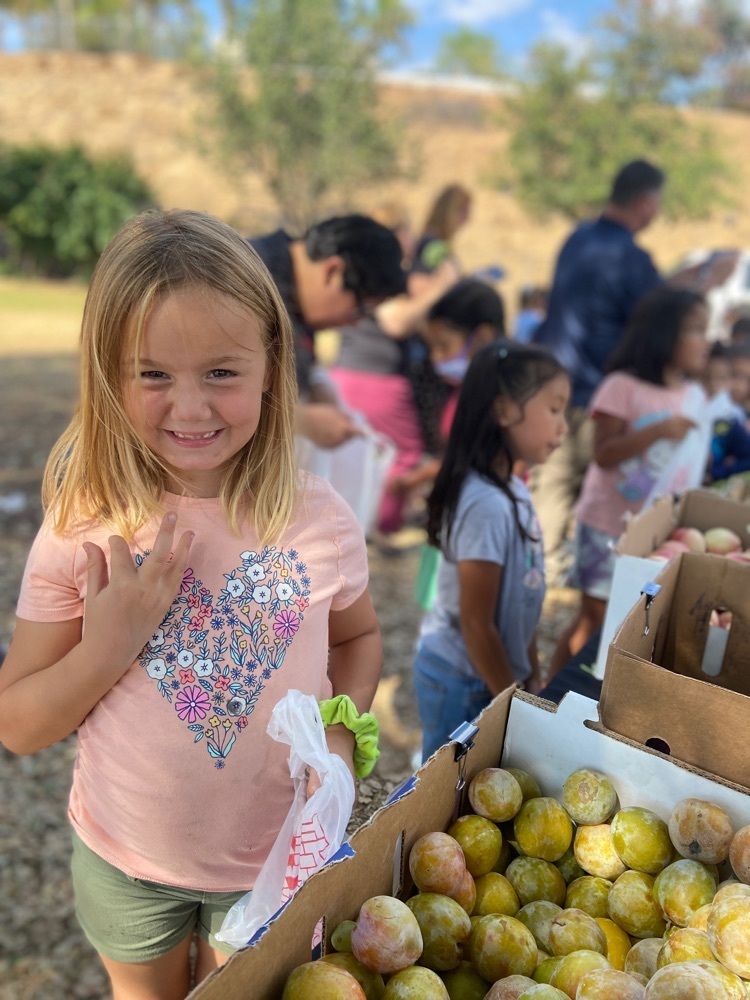 Superintendent Ibarra, was recognized by Supervisor Jim Desmond as a leader in our community in celebration of Hispanic Heritage Month 2022! #ChooseEUSD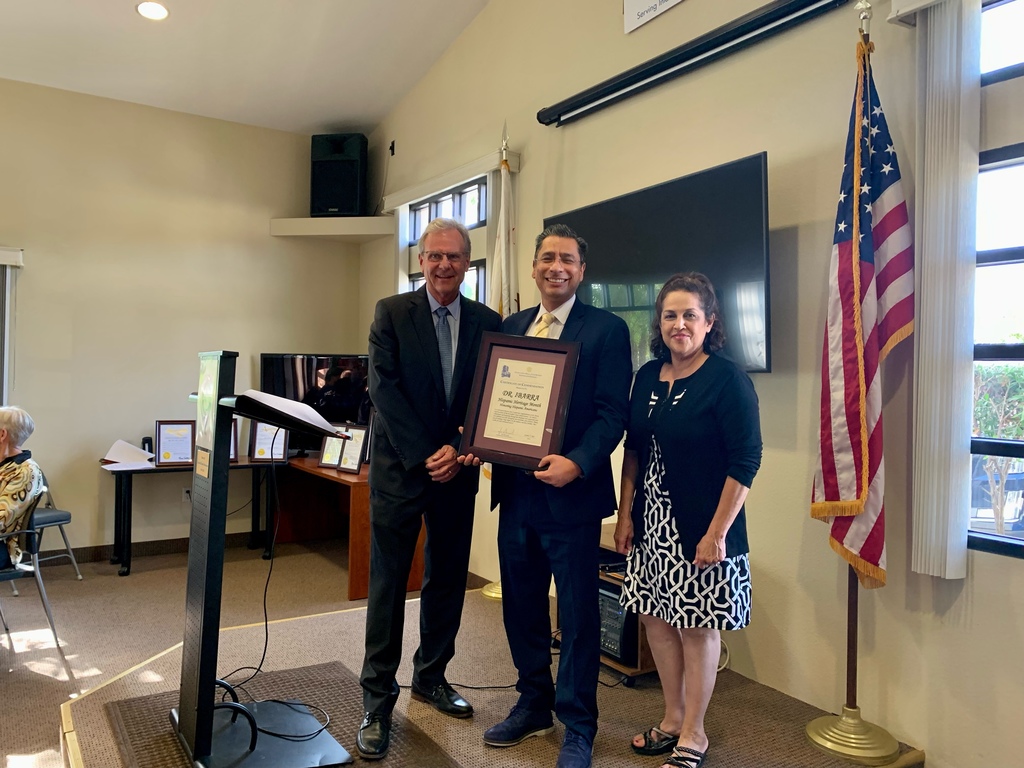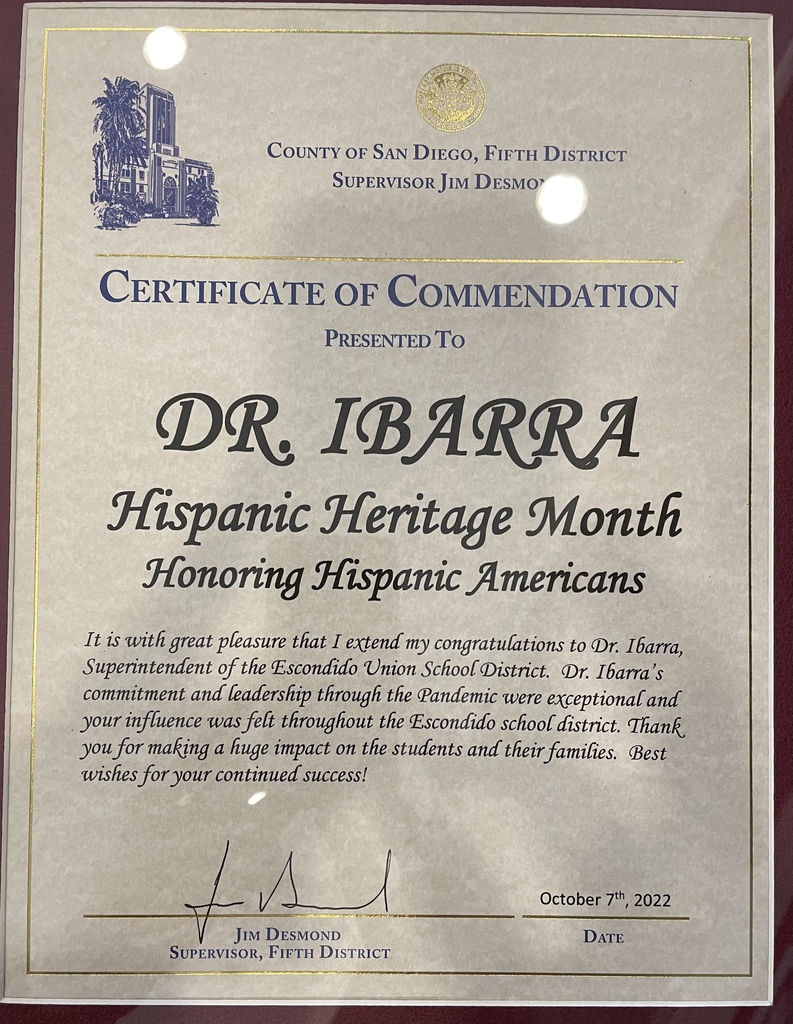 San Diego Honda Dealers brought their Random Acts of Helpfulness Book Fair to North Broadway Elementary today! It's been so fun to see our Broncos browse the book selection. 📚 Huge thanks to local Honda dealers for their support of our students' love of reading! #ChooseEUSD #EUSDreads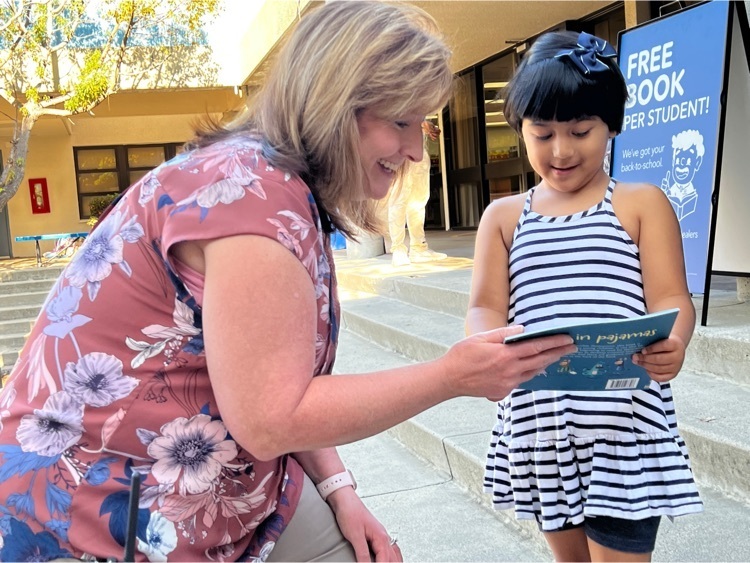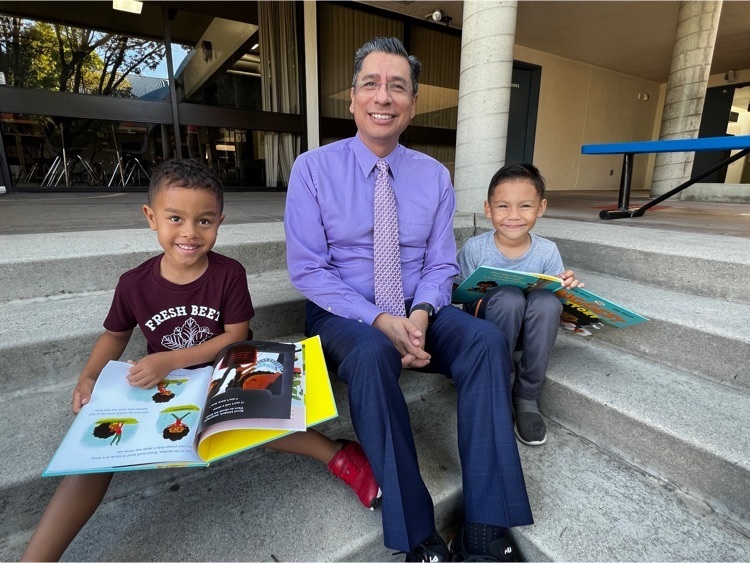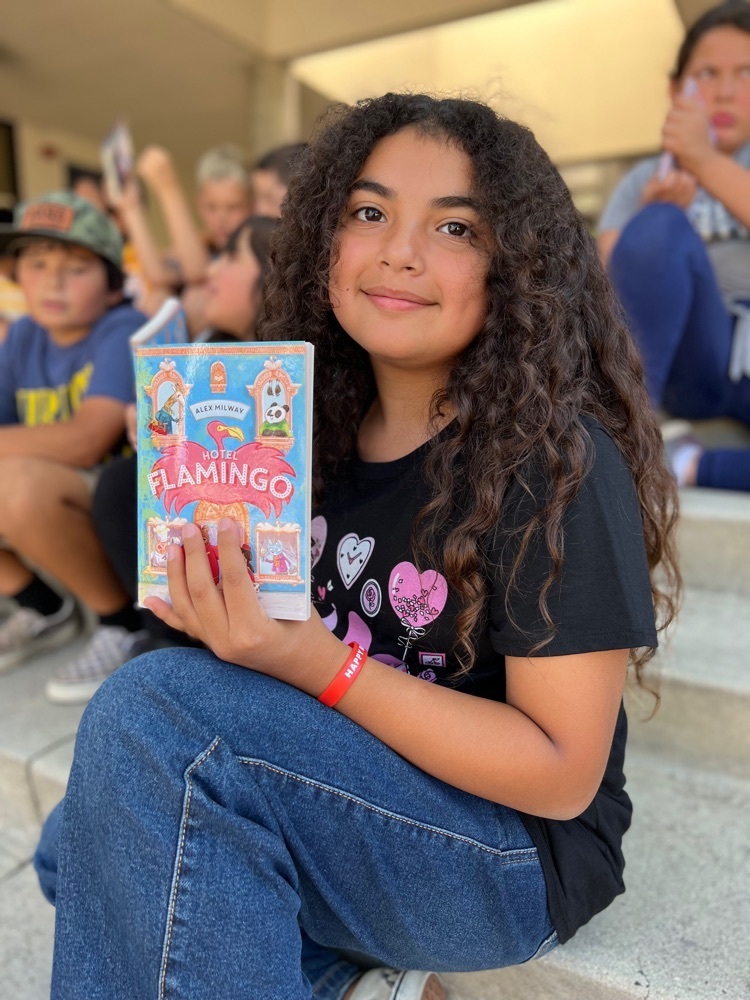 It's a very happy Friday when you get a visit from our incredible neighbors at Love Esco! Huge thanks to this community nonprofit for its generous donation of 212 pairs of new shoes and 1,149 pairs of new socks. EUSD family liaisons, social workers, and other staff members will work with families to get the shoes and socks to students in need. #ChooseEUSD #LoveEUSD #LoveEsco #EUSDpartners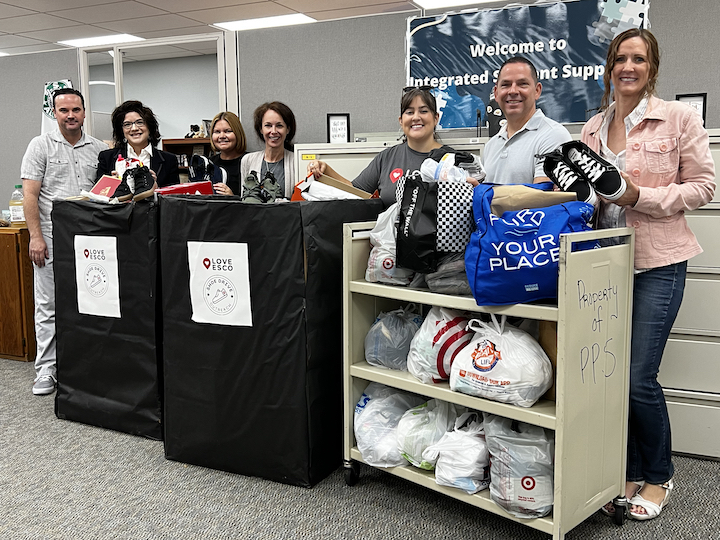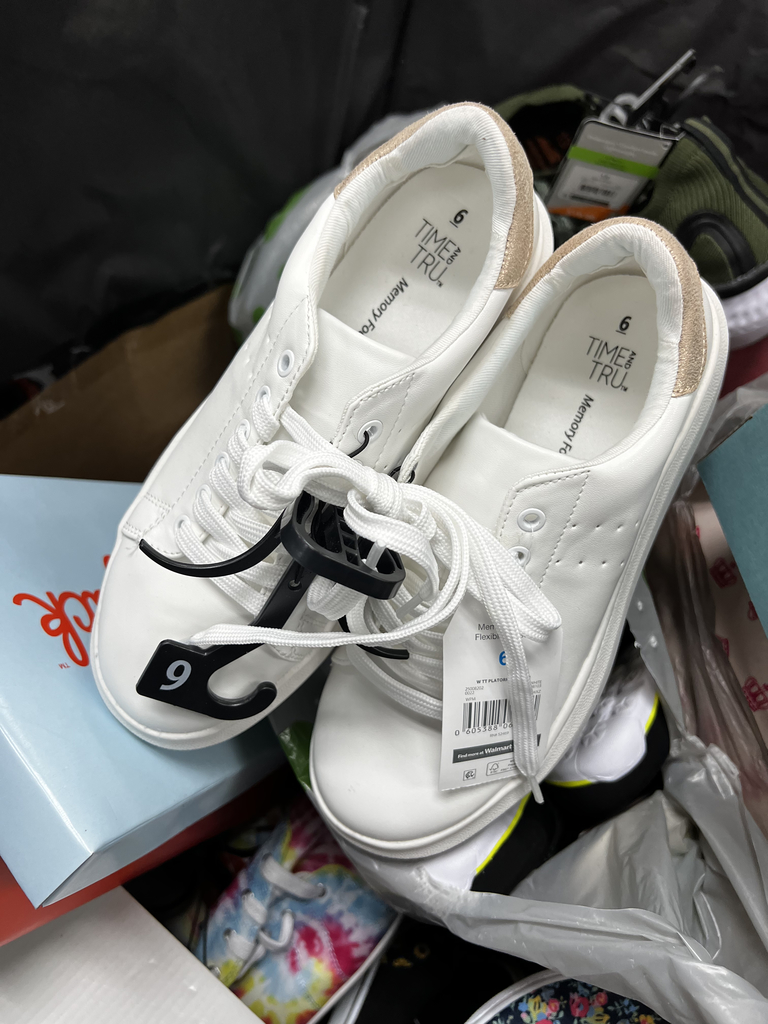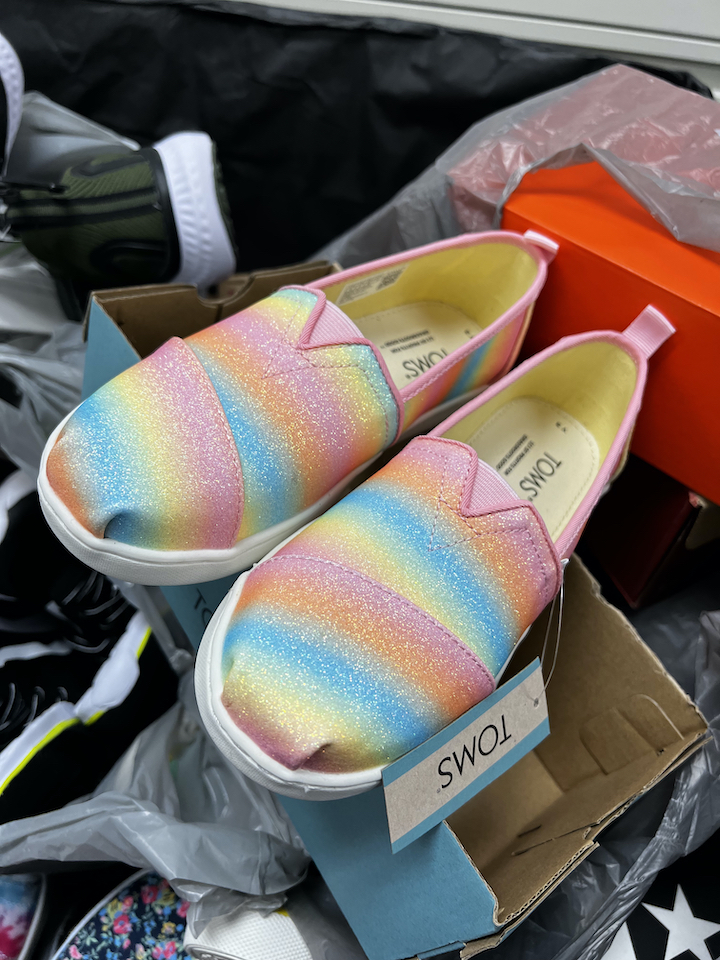 EUSD is hosting its next HIRING FAIR on Tuesday, September 27, 2022 at the Carilyn Gilbert Education Center (EUSD District Office), from 8:30am-11:30am. Immediately hiring for a variety of positions. Come and see us. #ChooseEUSD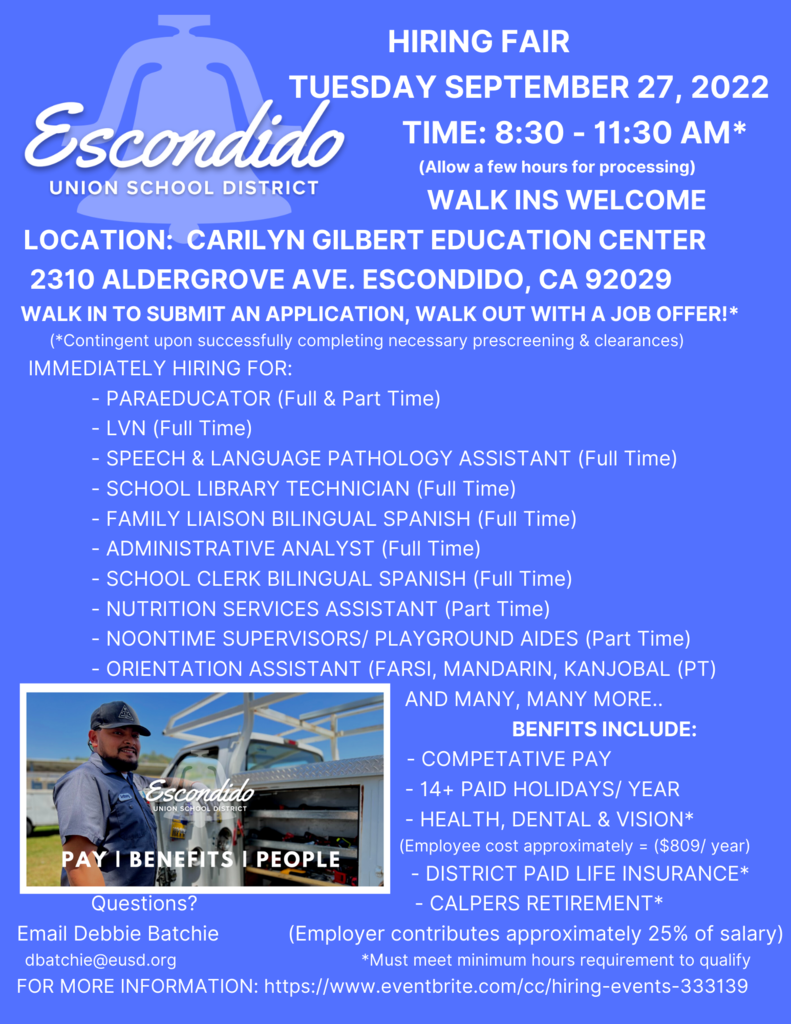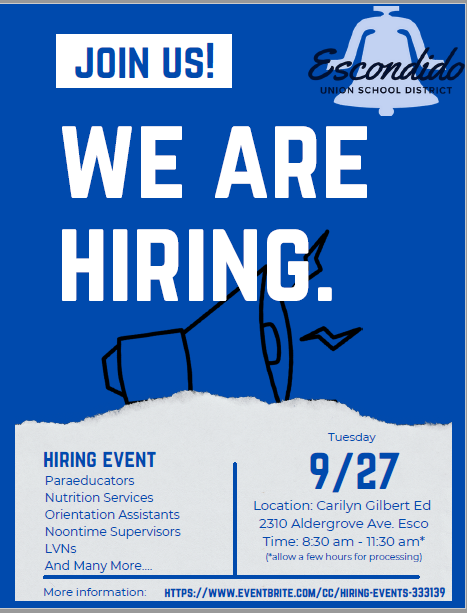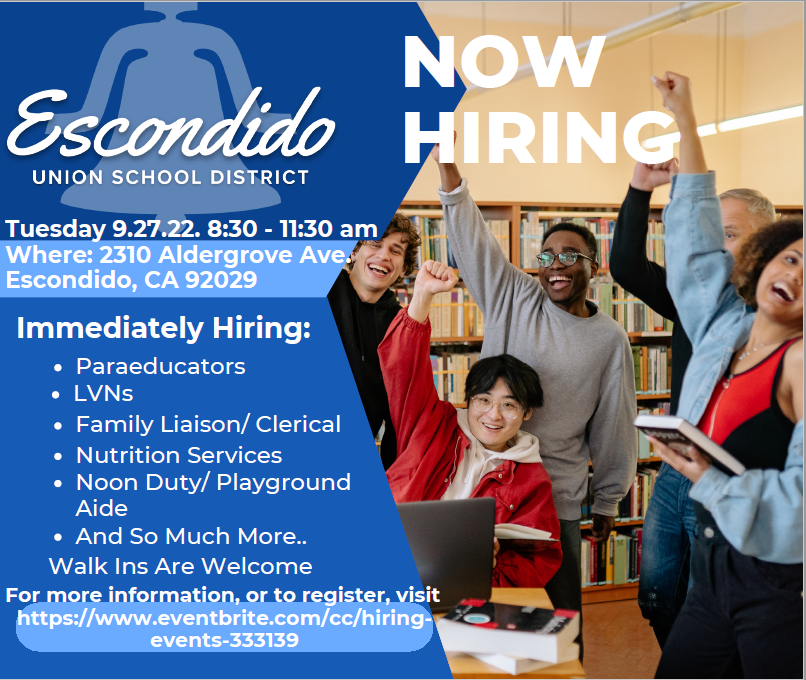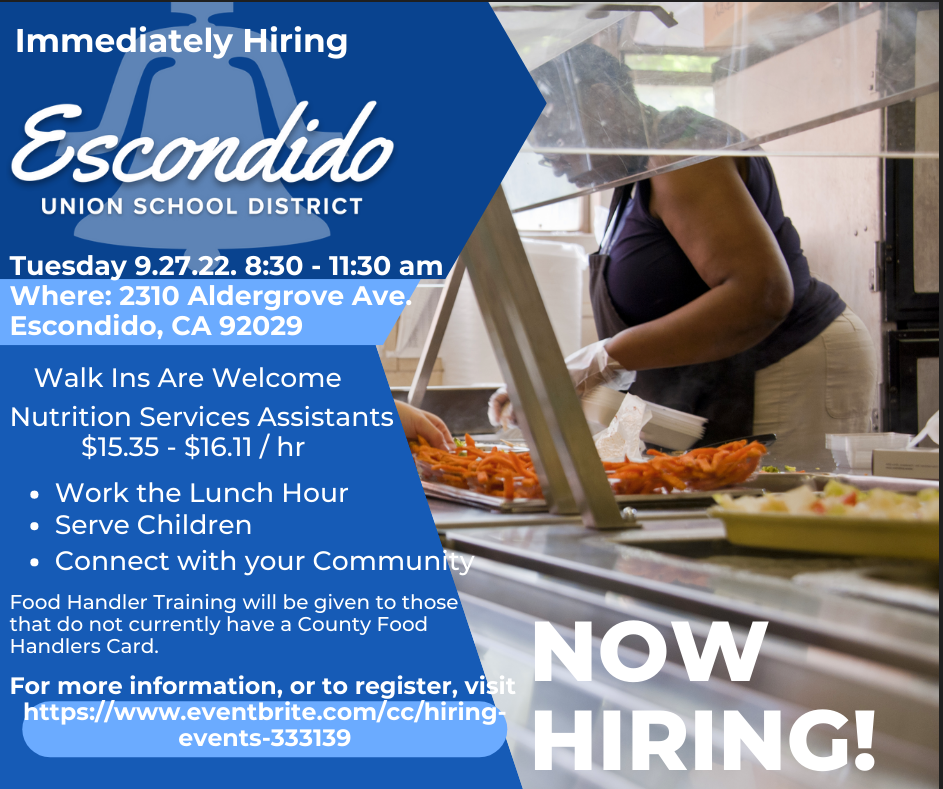 Kicking off a new year of EUSD Design Team by looking back, moving forward, and welcoming the Learning-Centered Collaborative! #ChooseEUSD #EUSDdesignteam #designthinking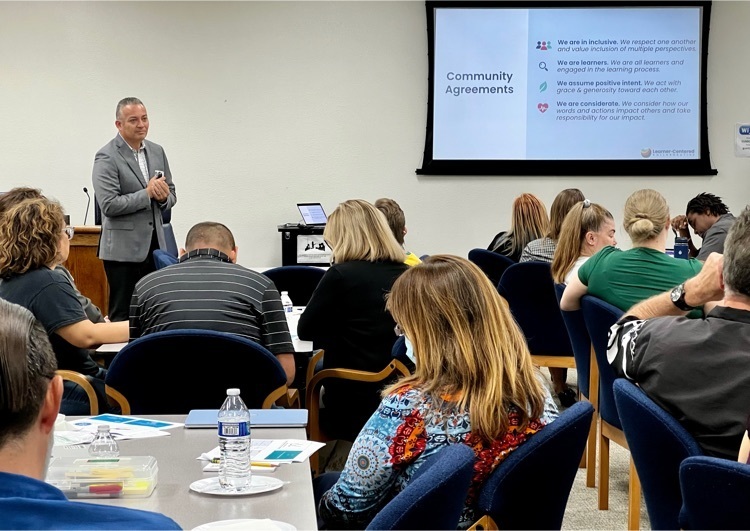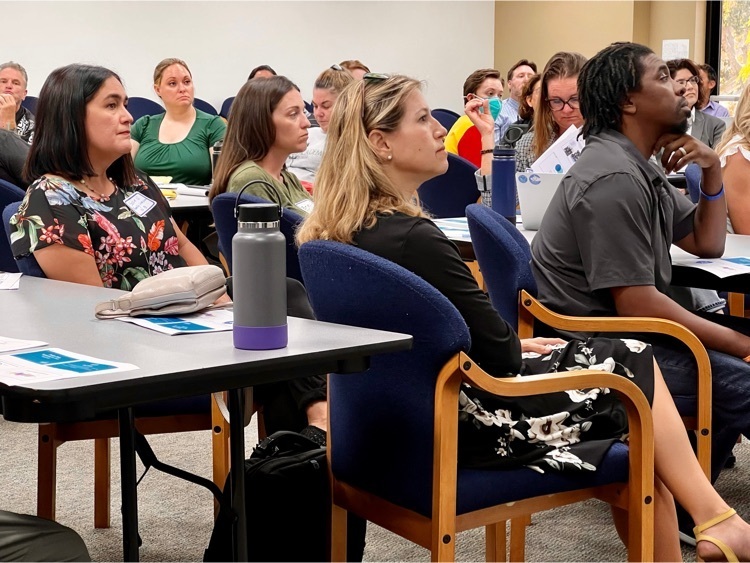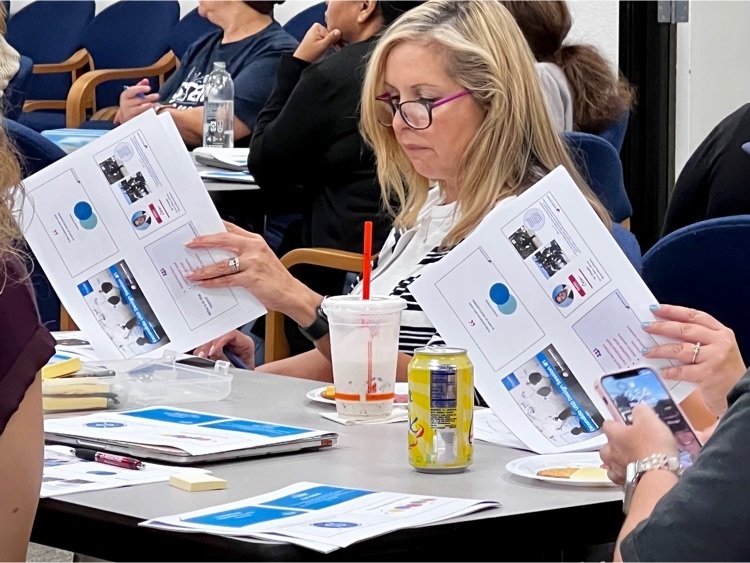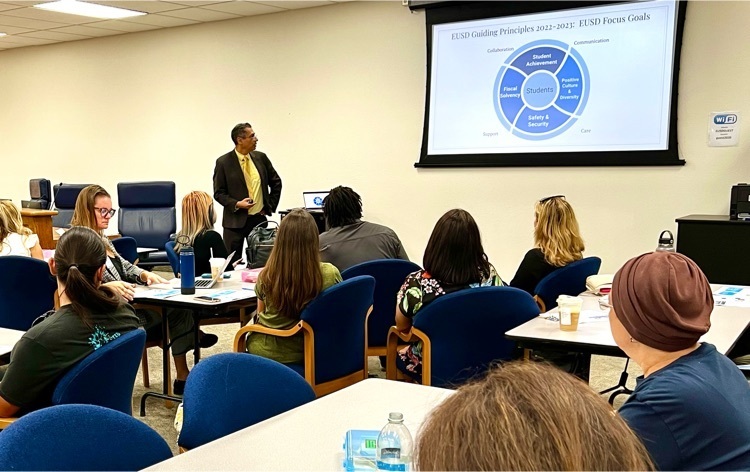 We love our community supporters! Thank you to Toyota of Escondido for visiting Lincoln Elementary on Tuesday to give our Lion scholars new backpacks filled with schools supplies. What a generous surprise! 🎒 🍎 🦁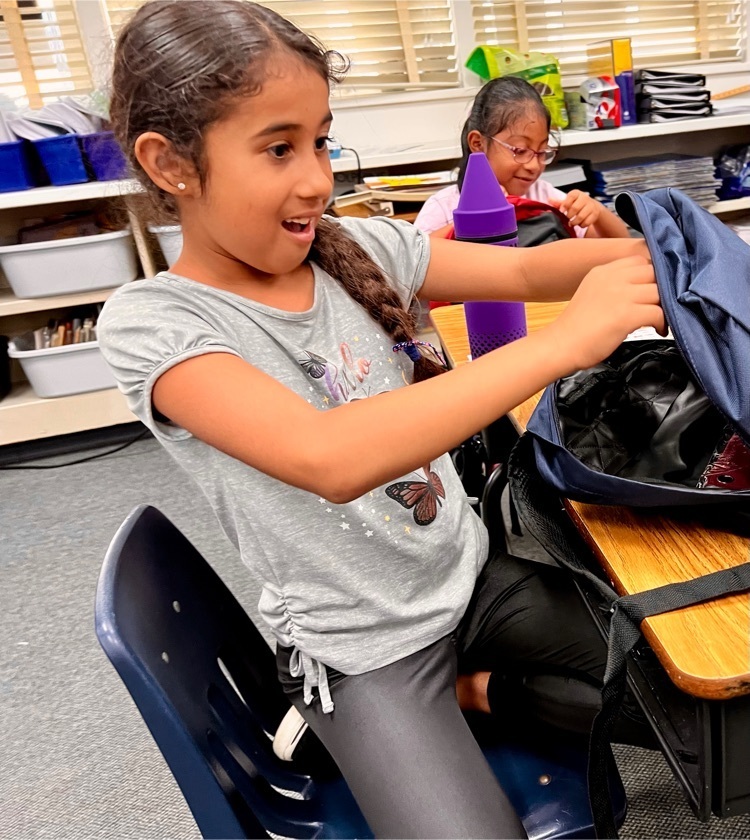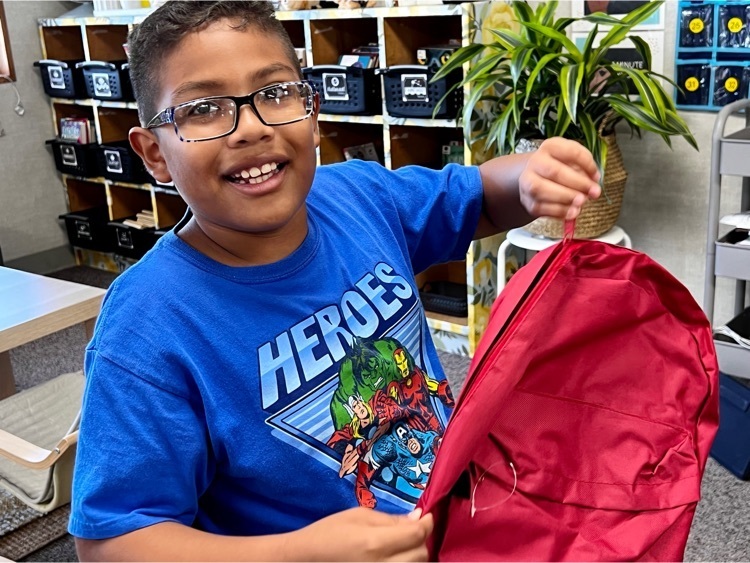 In EUSD, science lessons are hands-on! Mission Middle School 7th-graders dissected sheep eyeballs to better understand the form and function of the human eye. #ChooseEUSD #LearnwithEUSD #EUSDscience #everyEUSDstudentisascientist

@Reidycreek Coyotes work hard in the classroom and play hard at recess! Amazing students and school. @EUSD #ChooseEUSD #LearnwithEUSD @DrLIbarra @Dr_John_Albert