February 5, 2023
In EUSD, every 4-year-old is a TK student! We are proud to offer a full-day Transitional Kindergarten program, which provides a bridge between preschool and kindergarten in a vibrant, nurturing, and supportive environment.
"It is fantastic to have a play-based program that meets the needs of our very young students at their level, and it makes them excited about coming to school," Miller Elementary Principal Maria Casey said. "We want to give children an experience that makes them want to come to school for the rest of their lives."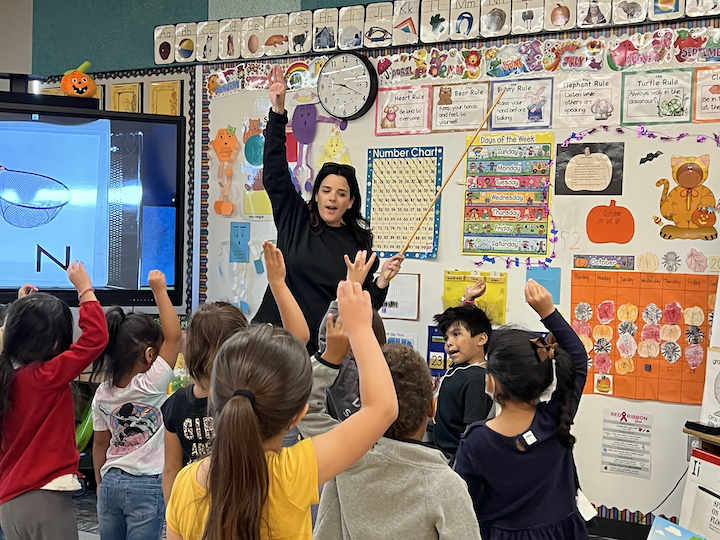 TK serves children who do not meet the age eligibility for regular Kindergarten. For the 2023-2024 school year, children must be age 5 on or before September 1, 2023, to be eligible for Kindergarten. With TK, 4-year-olds get a gift of classroom time that will help them build a strong foundation for success in school. TK students also are eligible to participate in EUSD's after-school enrichment programs.
Bernardo Elementary TK teacher Jessica Burdette sees firsthand the benefits of the TK environment where socialization and play are emphasized. "My students have all shown tremendous growth in social skills and with learning how to interact with each other without conflict," Burdette said.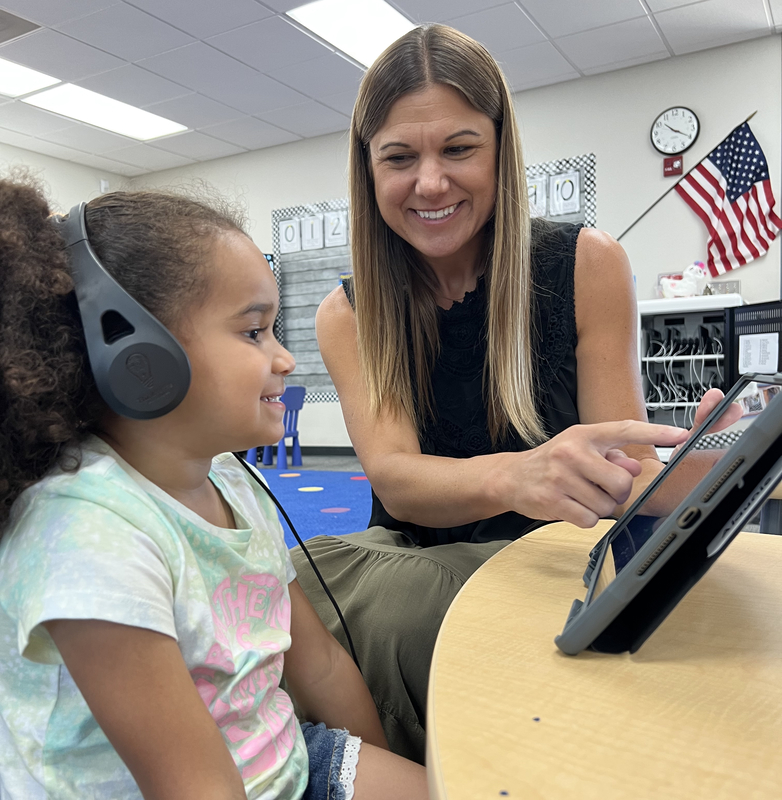 Save a seat for your little learner now through the New Student Registration webpage! TK is offered at all 17 elementary schools in EUSD. To find your neighborhood school of residence, use our online school locator tool. Students who turn 5 between September 2, 2023, and June 2, 2024, are eligible for TK for the 2023-2024 school year.
Registration is also now open for Kindergarten and Special Education Preschool. For questions regarding Special Education Preschool or about your student's Special Education needs for next school year, contact the team at spedsupport@eusd.org.
Here are this week's updates and reminders.
Apply to specialty schools: Applications are being accepted for the 2023-2024 school year for Limitless Learning Academy and Quantum Academy, two EUSD specialty schools. Enrollment for Limitless and Quantum takes place through the EUSD School Choice Intradistrict Transfer program. The application for these schools is available online now through February 28. Limitless Learning Academy serves grades Kindergarten through 8th grade in an innovative blended learning program. Students are in class online from home in the morning with their grade-level classroom teacher, and join enrichment activities and academic support either online or in person on campus in the afternoons. Call 760-432-2388 to schedule a visit. Quantum Academy is a project-based learning STEAM school focusing on student choice for grades 4 through 8. Every Quantum student has a personalized learning plan, with goals outlined for math, English language arts, and social-emotional learning. Call 760-432-2220 to schedule a visit.
Framework for the future: As you may recall, the 2022-2023 Design Team kicked off in late September, with a focus on developing and refining the EUSD school experience so that all our students can be successful. The team – with stakeholders representing all areas of the EUSD community – has been working with facilitators from the Learner-Centered Collaborative to guide us on defining whole-learner outcomes. Now it's time to share the progress in work we are doing! I am excited to share with you the EUSD Framework for the Future website set up by LCC. It's packed with a detailed breakdown of our work. Once you've reviewed the progress, be sure to share your feedback by clicking the form under the Learner Profile tab. I look forward to your thoughts on this forward-thinking work!
Foundation fundraiser: The Escondido Education Foundation's annual "Fall in Love with Escondido Schools" fundraiser is just a week away. We invite you to join us from 5 to 8 p.m. Friday, February 10, at the Escondido Elks Lodge for an evening of good food, great friends of education, exciting auctions, and celebration of the Caring Hearts of EUSD. The Caring Hearts Award recognizes individuals and organizations that go above and beyond for our students, and this year's honorees are Laura Aguilera de Rodriguez, family liaison for Felicita Elementary School; Anne Bolen, PTA president at Orange Glen Elementary; and CJ August, an intervention and art teacher at Conway Elementary. Tickets are available on the foundation's website. Cost is $40 per person or $75 per couple. All proceeds go directly to the foundation's innovation awards, which provide grants directly to fund classroom or school-wide projects.
College and career opportunity: EUSD invites high school seniors and other community members considering a career in education to learn about the Palomar Paraeducator Partnership, a new program that supports paraeducators in earning a college degree. Informational meetings are scheduled for February 15, February 23, and April 12. Full details on the meetings can be found here, and you can register online to attend. Through this program, employees will have the opportunity to connect with the community by working in our classrooms as a paraeducator while also earning an Associate Degree for Transfer at no cost through Palomar College. The next cohort will begin in fall 2023. Paraeducators may earn up to $32,000 a year with full benefits, grow their experience in the education field, and earn an associate's degree to prepare for transfer to a California State University. Visit our website to learn more about this innovative program.
– Luis Rankins-Ibarra, Ed.D., Superintendent of Schools