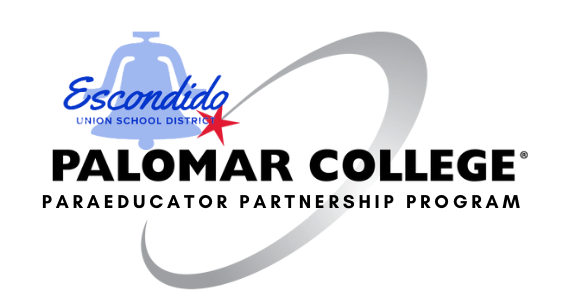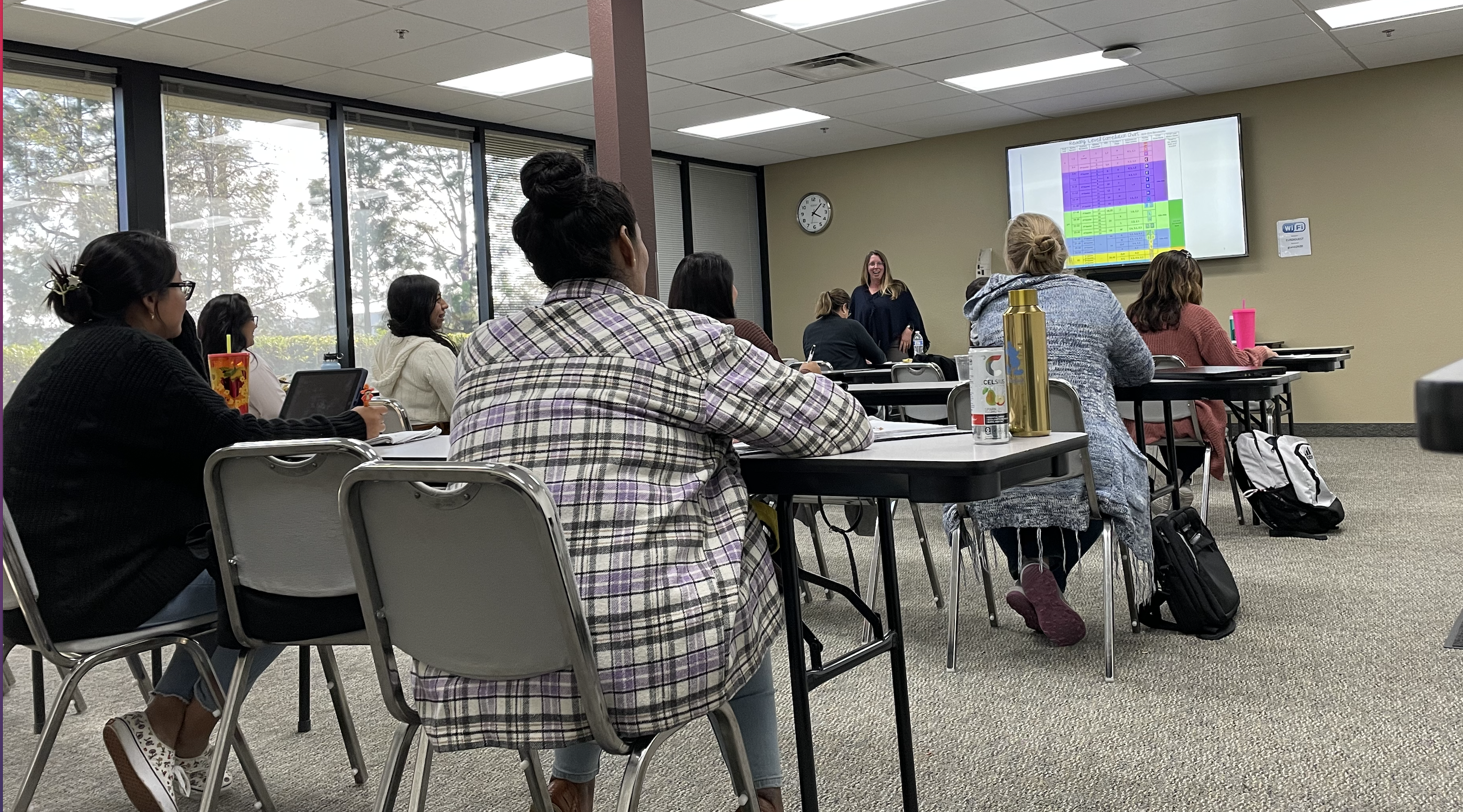 EUSD's Palomar Paraeducator Partnership (P3) Program
Program is limited to 40 positions for each new cohort.
The P3 Program is an exciting opportunity for current paraeducators in EUSD. It allows EUSD staff to earn an associates transfer degree in Liberal Studies and School Age Child Development Certificate through Palomar College while simultaneously working as a paraeducator in EUSD. To provide convenience for EUSD employees, Palomar classes are held in the evenings here at the EUSD District Office (2310 Aldergrove Ave, Escondido, CA 92029). EUSD supports the financial cost of tuition, books, and provides childcare during classes. Currently, classes meet each Tuesday and Thursday from 3:30PM to 7:00PM. We plan to start our next Fall cohort in August 2023 with registration beginning Spring 2023. It is our vision to assist individuals in obtaining essential skills to be a successful paraeducator in EUSD while simultaneously earning the prerequisites necessary to apply to a Liberal Arts Degree at a University with the ultimate goal of becoming an educator in EUSD. It is our hope you will join our next cohort and begin your educational journey with EUSD and Palomar!
Program Highlights:
* Full Time Employment as a Paraeducator in Escondido Union School District 30 hours a week
* Qualifies for comprehensive benefits package and for CalPERS retirement
* Attend classes at the Escondido Union School District on two afternoons/evenings a week in a cohort model after the work day.
* Day care provided for school aged children
* Books and tuition paid by EUSD
* Earn an AA degree, Early Adolescence Authorization, and CSU transferable credit with a three year estimated timeline
* Limited to 40 participants per cohort/year
*Earn up to $32,000 a year as a Paraeducator with full benefits and retirement.
*Serve the Escondido Community and change the life of a student.
* Grow your experience in the field of education while your CSU transferable AA degree is paid for.