November 6, 2022
In EUSD, every student is an explorer, with opportunities to unleash their curiosity every day! These exploration opportunities are essential for our youngest learners – the 3- and 4-year-olds enrolled in our State Preschool program.
EUSD State Preschool is offered at seven of our elementary schools with classrooms that are bursting with energy, curiosity, and care. The activities seem endless for our little learners, with learning through play. A science station invites preschoolers to pick up a magnifying glass to inspect an insect or the insides of a pumpkin. They become builders as they strategically stack blocks in the engineering corner. Preschoolers use their imagination in the play kitchen or doctor's office as they make believe they are preparing a meal or checking a babydoll's heartbeat with a stethoscope. Learning letters or the days of the week comes through songs, writing, and shape exploration.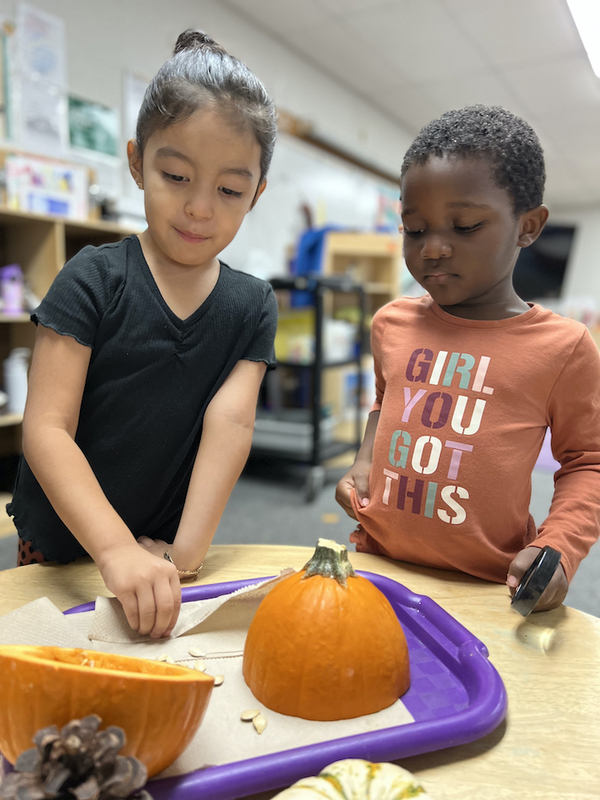 But wait, there's more! Preschoolers love to move, and exercise is a part of every day. Even on a recent rainy morning, exercise was abundant indoors with basketball, dancing, ball toss, hopscotch, and more. Their energy was boundless!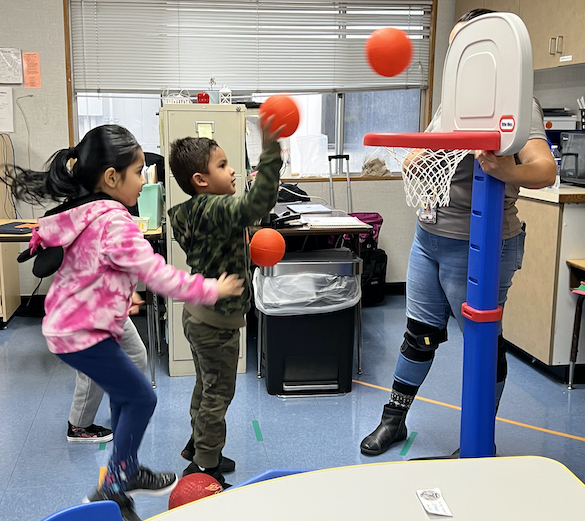 Our preschools have consistently received the highest quality rating from the San Diego Quality Preschool Initiative – and high quality in early learning gives children the building blocks for success at every level. EUSD preschool is provided through the California State Preschool Program, and while priority is given to 4-year-olds, we now accept 3-year-olds, with spaces available now primarily in the afternoon session. We invite you to call or visit our preschool office to see if this program is right for your little learner.
Here are this week's updates and reminders.
Time change: It's time to "fall back." Daylight saving time ended at 2 a.m. today, November 6. Be sure to set your clocks back one hour on Saturday night.
Veterans Day: Please note that all EUSD schools and the district office will be closed on Friday, November 11, in observance of the Veterans Day holiday.
6th Grade Camp: We are pleased to share that all 6th-graders whose family completed the interest survey will be able to attend 6th Grade Camp at Cuyamaca Outdoor School. Camp applications have been sent to those families by email and U.S. mail. Please return the application to your school office by November 14. We will share information soon on any remaining spaces for camp.
Thanksgiving recess: The 2022 Thanksgiving break is scheduled for Monday, November 21, through Friday, November 25. All EUSD schools and the district office will be closed. Friday, November 18, is a minimum day for students.
– Luis Rankins-Ibarra, Ed.D., Superintendent of Schools