October 30, 2022
Welcome to the second edition of Every Student Weekly!
In EUSD, every student is a reader, thanks to a love of books that is instilled in our classrooms on day one. Whether it's our well-stocked school libraries, classroom shelves bursting with books, a Scholastic Books order form, or a book fair, our students have access to countless worlds in the pages of a book. Exposing students to an expansive selection of books allows them to travel the world, explore the past, contemplate the future, walk in someone else's shoes, and see themselves in a story.
In a visit to teacher Amber Hudson's kindergarten classroom last week at Felicita Elementary, a love of reading was clear, with some students browsing the book selection in the cozy reading corner, and others on the rug engrossed in a book, and still others holding up their favorite book to share with the visitors.
Caraline Luft, Felicita's librarian, took a moment to share with me the impact that reading and books have on our students.
"When you read a book as a child, it becomes a part of your identity the way no other book does for the rest of your life," Luft says. "When students have access to books in their classrooms, and their school libraries, they are choosing for themselves literature that impacts them in a personal way. If they are able to read books about characters they can care about, they can apply it to real-life situations."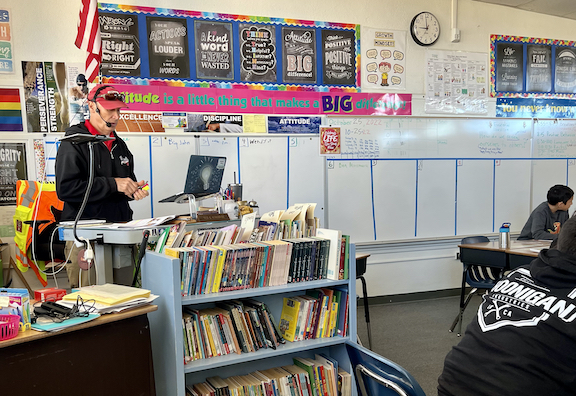 Here are this week's updates and reminders.
District donation: In case you missed it, we had a very exciting announcement on Tuesday. EUSD is the recipient of a $16 million gift from philanthropist MacKenzie Scott. The gift, which was unsolicited, is the single largest donation in EUSD history. We were fortunate to be joined by KPBS for the announcement, and you can view the feature story here. You can read more on our website about this incredible investment in our community. We look forward to keeping you informed on strategic planning related to this donation.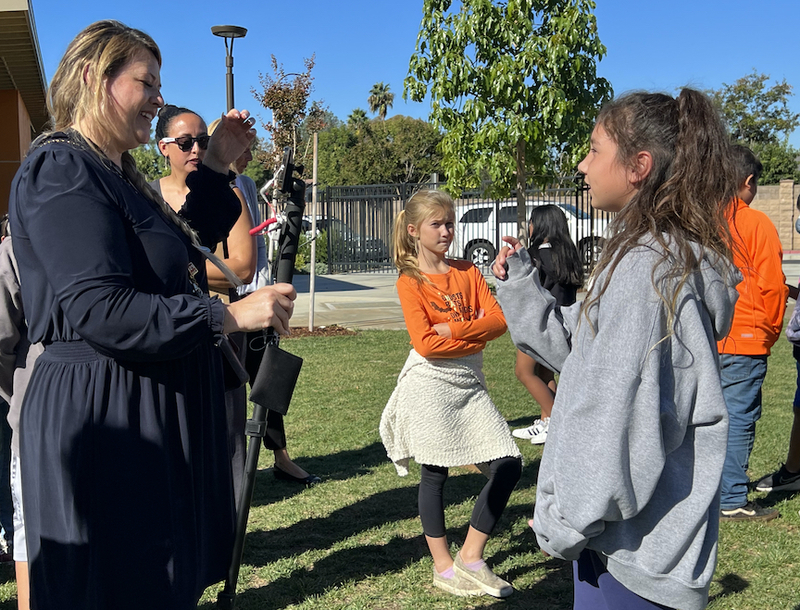 Low-cost computers: Is your family in need of a low-cost desktop or laptop computer? Computers to SD Kids is hosting a Smart Tools for Schools event from 9 a.m. to noon Saturday, November 5, at North County Regional Education Center, 255 Pico Avenue, San Marcos. Follow this link to submit an application and schedule an appointment. The nonprofit organization charges an administrative fee of $100 for a desktop system, $100 for a Lenovo Yoga Laptop, or $150 for a core processor laptop. View this flyer for further details. Direct questions to 858-200-9788 or programs@c2sdk.org.
Volunteers welcome: Our Community Outreach webpage is introduced with this powerful quote from involvement expert Joyce Epstein: "More will be accomplished if schools, families, and communities work together to promote successful students." Volunteering is a great way to connect with your child's school – to get involved. If you are interested in volunteer opportunities at your child's school or elsewhere in the district, we encourage you to check out the various levels of volunteering and related procedures for on-campus clearance on our Volunteering webpage. Your school's family liaison is also a great resource for involvement and unique volunteer opportunities.
Library happenings: The Escondido Public Library invites families to join its free, all-ages Día de los Muertos Celebration from 5:30 to 7 p.m. Tuesday, November 1, in the library's Turrentine Room. Celebrate and honor memories of loved ones who have passed away through activities such as stories, music, decorating a traditional sugar skull to take home, and creating a community exhibit with offerings to honor loved ones. Participants may bring a photo, memento, or favorite food.
– Luis Rankins-Ibarra, Ed.D., Superintendent of Schools