October 23, 2022
In every EUSD school, we see the unlimited potential of every child, at every grade level. To achieve this, we strive to ensure that students are empowered, encouraged, and engaged, with the resources and support they need to be successful. In EUSD, every child is an artist, an engineer, a reader, a scholar, a community member, an athlete, a mathematician, a scientist, a writer, and more. The possibilities are endless for our students.
Beginning this week, the family communication re-launches as "Every Student Weekly." We will use this space to introduce you to the students, teachers, programs, and partners that contribute to making this vision a reality.
In EUSD, every child is an aspiring medical professional, thanks to the Middle School Medical Discoveries Program in partnership with Palomar Health. Every 8th-grader will participate in the program. Just last week, Hidden Valley 8th-graders broke into groups to take part in six workshops at Palomar Medical Center. Students learned how to support fractured bones; to control bleeding, including applying a tourniquet; how to support respiratory care, including using an incentive spirometer; tested Germ Glo and UV lighting for infection control; learned how to use an Automated External Defibrillator and CPR; and how to stabilize a patient. This is an incredible experience that provides a full day of hands-on instruction to promote health education and inspire career explorations in health care!
Here are this week's updates and reminders.
6th Grade Camp: If you are interested in the winter break 6th grade camp opportunity for your child, we encourage you to attend the next information session on Monday, October 24. Please submit this form by Friday, October 28, for your child to be included in the lottery to participate in the four-day, three-night camp experience from January 3 through January 6 at Cuyamaca Outdoor School. All camp fees and transportation to and from Cuyamaca Outdoor School will be covered by EUSD. Space is limited, as the camp can accommodate only 435 students. Participants will be selected by a lottery conducted October 31, and families will be notified on November 1 if their child was selected.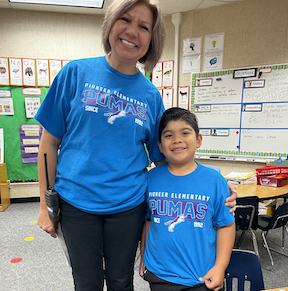 Work with EUSD: The next EUSD hiring fair is Tuesday, October 25. Human Resources team members will guide individuals through the application process for numerous essential full- and part-time positions across the district. Please review the event details and pre-register on Eventbrite. The hiring event is scheduled for 8:30 to 11:30 a.m. at the district office, 2310 Aldergrove Avenue. Applicants may be eligible to receive a tentative job offer at the event, contingent upon necessary prescreening and clearances. On-campus and district office positions include paraeducator, nutrition assistant, noontime supervisor, custodial staff, bilingual school clerk, accountant, licensed vocational nurse, school library technician, orientation assistant fluent in Farsi, Mandarin, Tamil, or Q'anjob'al, bilingual family liaison, teachers, and more. Employees who work more than five hours a day are eligible for enrollment in EUSD benefits and retirement programs. Find all employment opportunities here.
Family engagement: The Family and Community Engagement Virtual Learning Series returns Wednesday, October 26, with the first workshop of the 2022-2023 school year. This workshop, whose subject is "Preventing Youth Suicide: Mental Health Awareness and Support," will serve as the launch of the implementation in our district of the SOS Signs of Suicide youth suicide prevention program. The October 26 workshop will be delivered live via Zoom in Spanish at 5 p.m.; the meeting ID is 880 2409 4772 and the passcode is familias. The session will be delivered live via Zoom in English at 6:30 p.m.; the meeting ID is 865 4096 7002 and the passcode is families. No registration is required. SOS Signs of Suicide is an evidence-based suicide prevention program that has demonstrated an improvement in students' knowledge and adaptive attitudes about suicide risk and depression. EUSD counseling teams will give presentations on the program to EUSD 6th-, 7th-, and 8th-graders beginning this week and continuing through December 14.
Free tutoring: Help is just a click away for any student in need of tutoring or assistance with an assignment thanks to the HelpNow program from the California State Library. Through HelpNow, live, real-time homework assistance is available 24 hours a day by laptop, tablet, or phone from qualified tutors using state curriculum and standards. Students can receive tutoring in reading, writing, math, science, and social studies. The service is free for all California K-12 students. Follow this link to get started. All HelpNow tutors have a bachelor's degree, have passed a proficiency exam for the subject in which they are tutoring, have cleared reference and background checks, and are supervised regularly.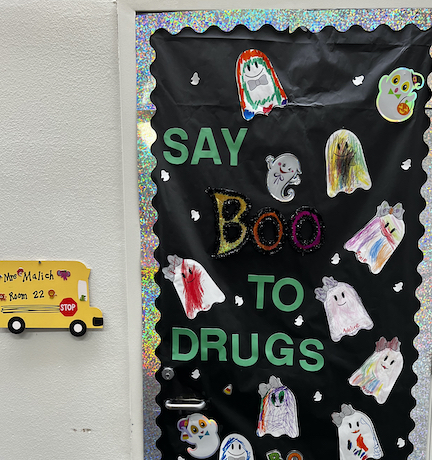 Red Ribbon Week: The annual observance of Red Ribbon Week begins today, and we are proud to support this important drug-abuse prevention campaign. This year's national theme is "Celebrate Life. Live Drug Free." With the increased presence of opioids and more potent drugs, – specifically the deadly synthetic opioid fentanyl, which is often found in fake versions of common prescription drugs – across our county, it is important to engage with and educate young people about the dangers of opioids, offer positive alternatives to drug abuse, and provide our children with the tools they need to thrive. This newly created resource guide from the San Diego County Office of Education is an excellent way to get the conversation started at home with your child.
– Luis Rankins-Ibarra, Superintendent of Schools