October 16, 2022
We are excited to share additional information regarding the recently announced 6th grade camp opportunity for EUSD students.
The four-day, three-night camp experience will take place during winter break from January 3 through January 6 at Cuyamaca Outdoor School, which is part of the San Diego County Office of Education's Outdoor Education Program. All camp fees and transportation to and from Cuyamaca Outdoor School will be covered by EUSD.
If you are interested in this opportunity for your 6th-grader, please submit this form by October 28 to be included in the lottery. Space is limited, as the camp can accommodate only 435 students. Participants will be selected by a lottery conducted October 31, and families will be notified on November 1 if their child was selected.
At Cuyamaca Outdoor School, located in the 25,000-acre Cuyamaca Rancho State Park, lessons incorporate trail experiences and citizen scientist projects to create hands-on learning that is meaningful, memorable, and fun. We invite parents of 6th-graders to attend one of our upcoming information sessions for a full presentation on the program. Follow this link for details on the meetings, scheduled for October 19, October 20, and October 24.
Here are this week's updates and reminders.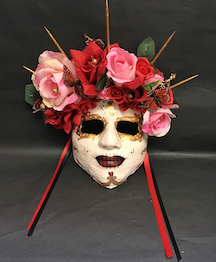 Student art exhibit: We are thrilled to share that students in advanced art classes at our five comprehensive middle schools have the opportunity to showcase their work in a professional museum setting at the California Center for the Arts, Escondido. The Center Museum's fall student showcase exhibition, "FOUNDATIONS: EUSD Middle School Student Showcase," celebrates Escondido's young emerging artists and the educators who instruct and support them. Presented in conjunction with the Center Museum's annual Día de los Muertos celebration, this exhibition highlights the ways in which members of our community are connected to each other. For exhibit hours and ticket information, visit the art center website. We are proud of our continued commitment to the highest level of arts education!
Health update: As cold and flu season is upon us, public health officials have shared a reminder about the importance of getting a flu vaccine to help protect yourself and those around you. The flu is a contagious respiratory illness caused by influenza viruses. It can cause mild to severe illness. Symptoms of influenza can vary, but generally include a high fever, headache, chills, body aches, sore throat, and cough. The flu vaccine is available at retail pharmacies, public health centers, and community clinics. To find a flu vaccine location, visit the county website or call 2-1-1 San Diego.
– Luis Rankins-Ibarra, Superintendent of Schools