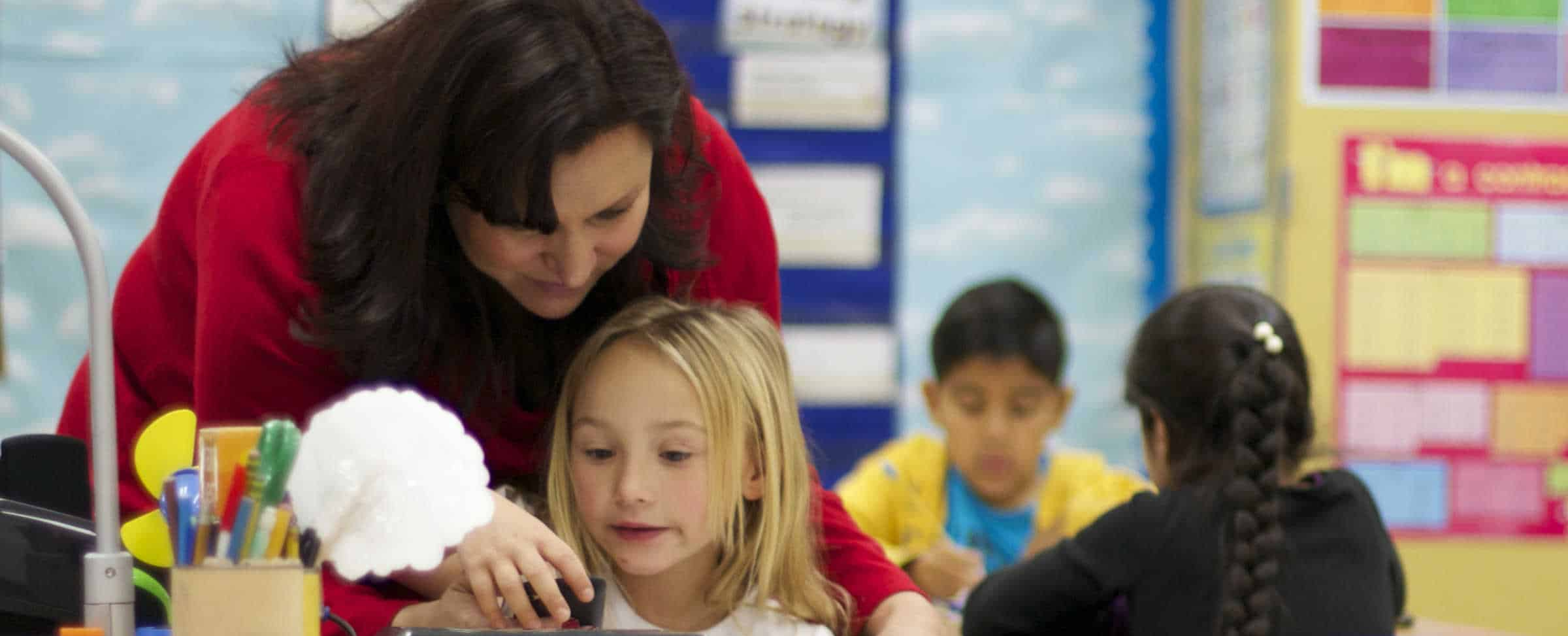 Personalization: Meeting Diverse Needs
Every child is special and unique. That's why EUSD offers a number of options and programs to meet their diverse needs.
Neighborhood Schools
Most people choose to send their children to their neighborhood school of residence, and they all offer robust curricula and programs designed to help your child reach their unique potential. More importantly, our teachers and staff care. When they see a child struggling, they will provide individualized attention and supports to help bring them up to speed. See boundary maps and find your neighborhood school.
GATE: Gifted and Talented Education Program
EUSD is reinstituting the GATE program to meet the unique educational needs of students. GATE students are identified through a number of factors, including the Cognitive Abilities Test (CogAT). Learn more about GATE.
Quantum Academy
This innovative intermediate school of choice for grades 4 through 8 is rich in technology and encourages students to think critically, impact our community, and connect to the real world. Enrollment is open to all Escondido children through a lottery process. Visit the Quantum Academy website.
Home Education
If you prefer to home-school your child, EUSD offers a robust Home Education Program that provides the best of both worlds. Parents are equipped with the textbooks and teaching materials they need, and our supervising teachers offer weekly Language Arts and Math workshops while frequently monitoring student work to ensure that all requirements and standards are being met. Learn more about Home Education.
School Choice
If you prefer to send your child to a different school than your neighborhood school of residence, you can apply to do so through our School Choice program. Please note that submitting an application does not guarantee enrollment in your desired school, and enrollment is limited by available space. Learn more about School Choice.
Dual Language Immersion Program
In a global society, the ability to speak more than one language is essential for our future leaders. That's why EUSD is pleased to offer the Dual Language Immersion Program at four elementary schools. The program follows an instructional model that is designed to promote bilingualism, biliteracy, and biculturalism. Learn more about Dual Language.
Middle School Electives
Our middle schools offer some incredible electives. All middle schools offer visual and performing arts classes, yearbook, student leadership, and AVID. In addition, some middle schools offer electives in industrial technology, audio / video production, and robotics — some of which are award-winning programs.
Specialized Programs
Do you want to enroll your young child in preschool? If so, our Preschool program is a great option for children that qualify and meet certain eligibility guidelines.

Was your child born late in the year and not quite ready or age-eligible for kindergarten? If so, our Transitional Kindergarten program may be a perfect match.

Does your child require special education programs and support services? If so, our Special Education teachers and staff are here for you.
Bottom line: We value and welcome all children and parents, and by working together with you, we can ensure your child's success.