MEDIA ARTS WEEKLY MATRIX
This is linked to the live calendar matrix detailing the daily schedule and weekly lessons for Ms. Whitney's Media Arts class.
MS. WHITNEY'S VIRTUAL WORLD
Discover hidden information about media arts including voice files, award winning videos, and other resources! Take some time to explore.
Mission Television is an award winning school news and entertainment show at Mission Middle School. Now in it's TENTH season, MTV boasts twenty-seven Innovative Video In Education Award wins, along with recognition at a local, state, and national level. Like us on Facebook: Mission Television, MMS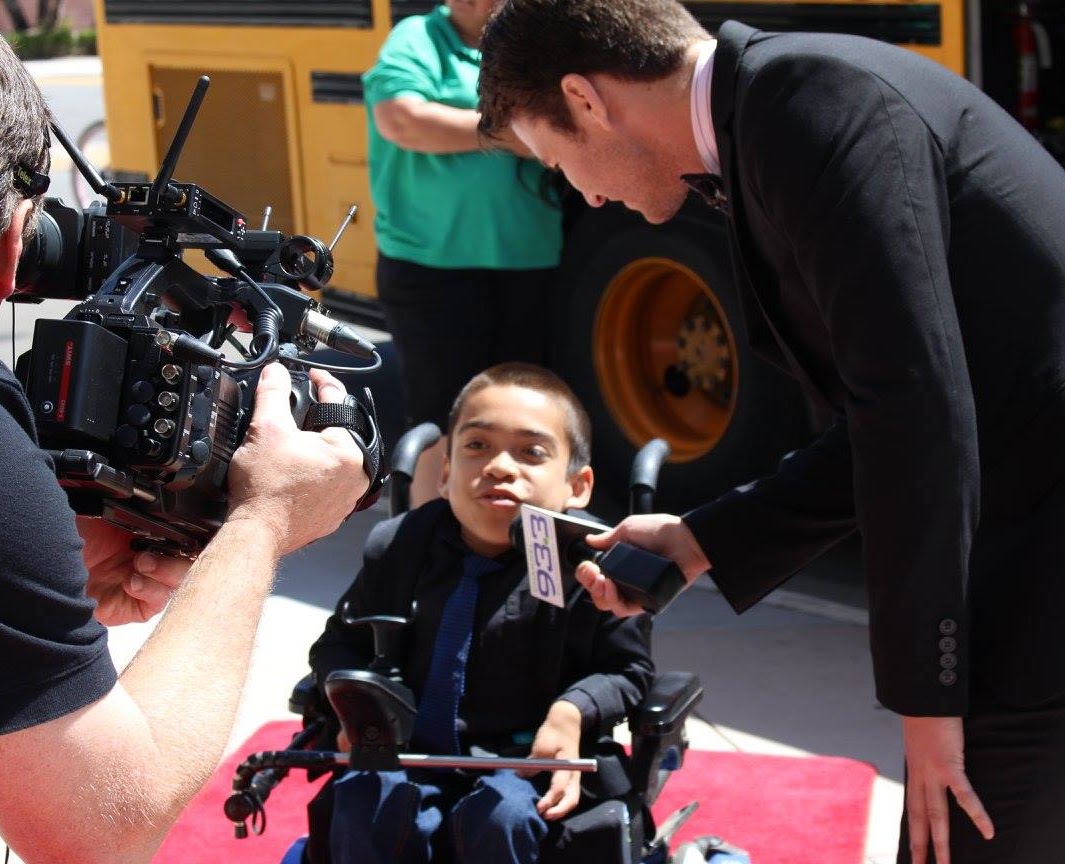 Manny from S. XIII of MTV gets the "red carpet treatment" while promoting his iVIE winning video, Manny CAN!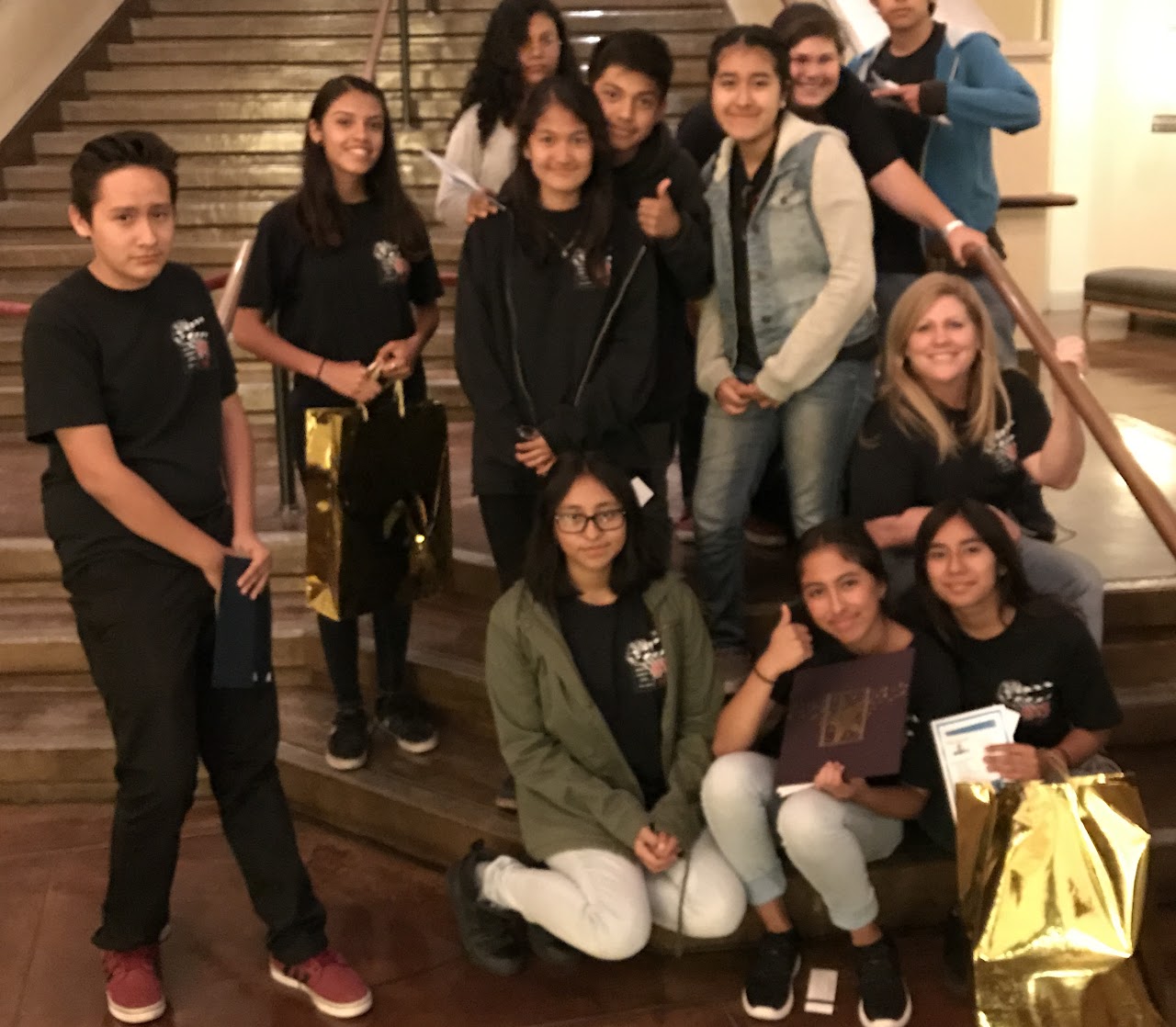 MTV S. IX wins big at the 2017 Escondido Youth Media Festival.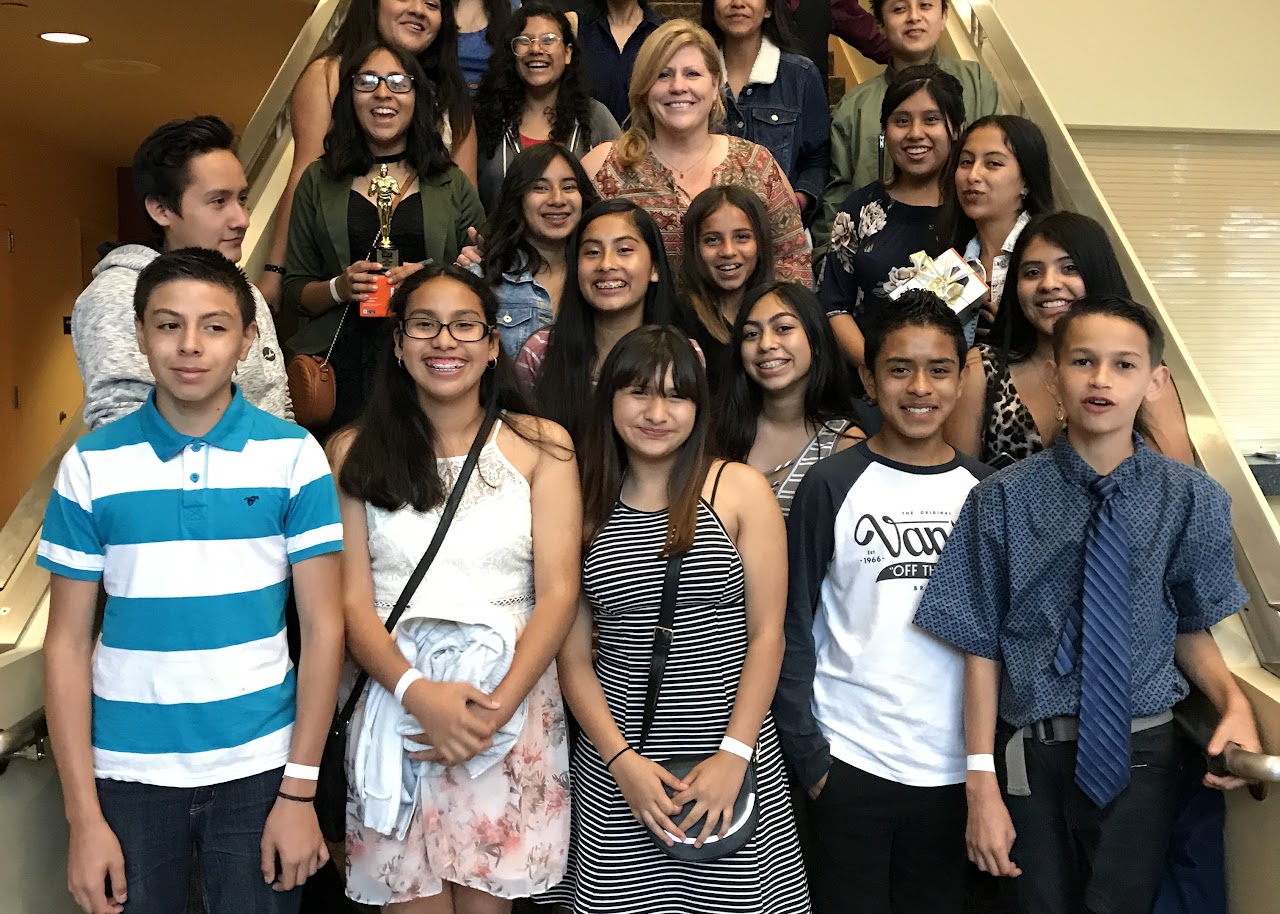 L: MTV S. IX Celebrates their iVIE wins 2017.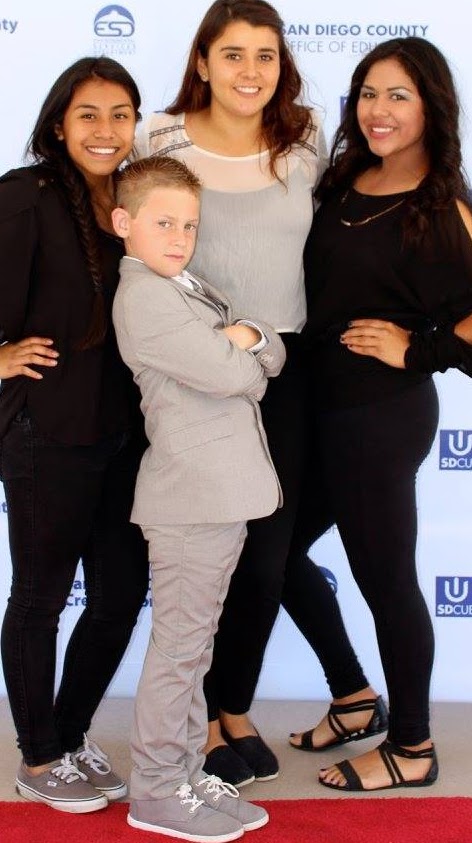 Three seasons of MTV host the iVIE Awards! (Abby, Yessenia, Karely , and Jacob!)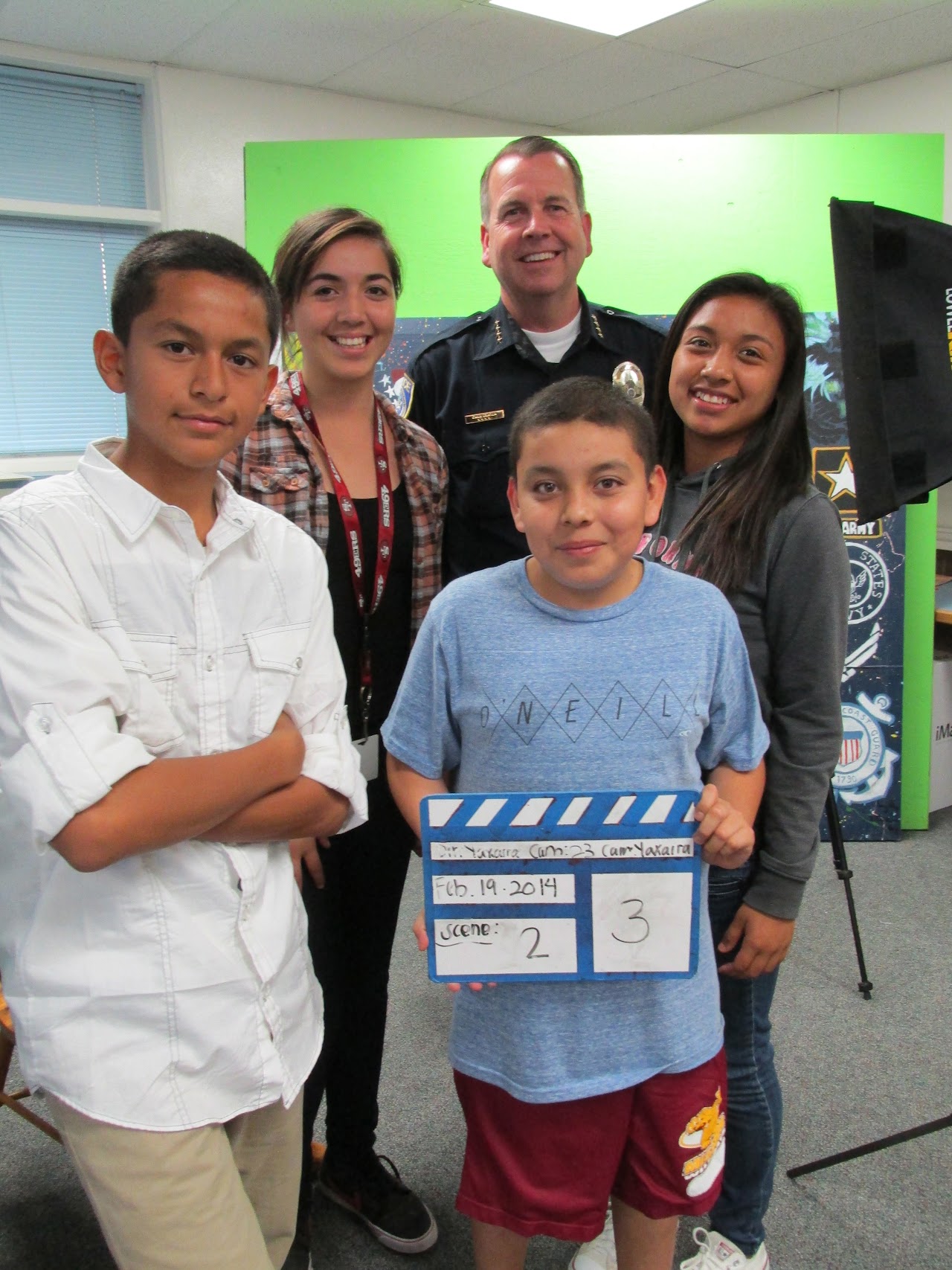 MTV S. VI interviews Escondido's Chief of Police, Chief Carter, for their award winning video Redemption.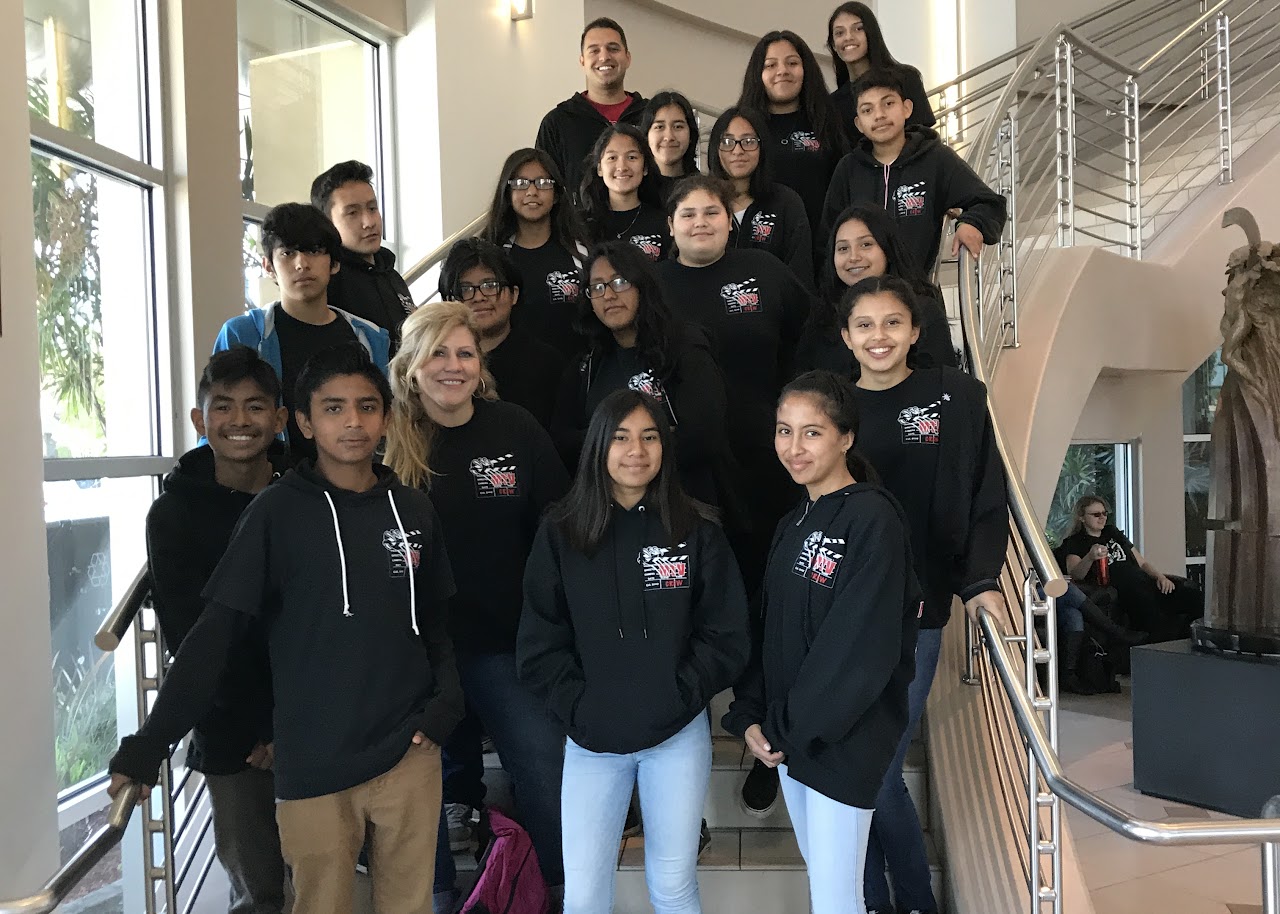 MTV S. IX tours Dodge College School of film at Champan University.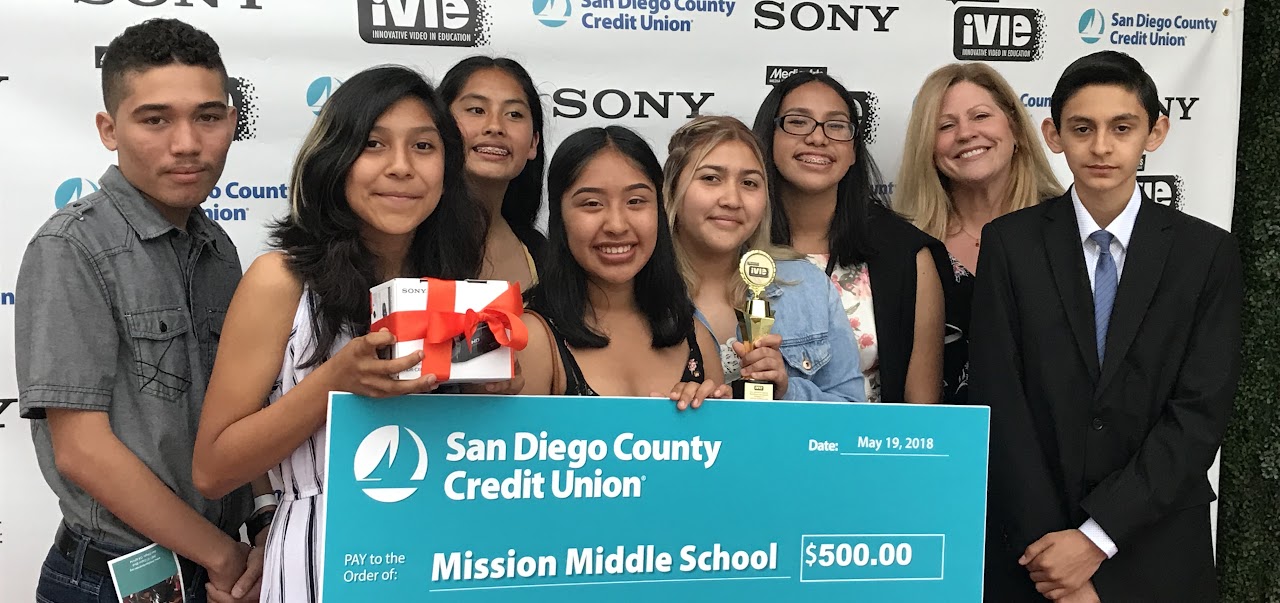 2018 - MTV S. X wins the Grand Recognition Award at the iVIE Awards; a FIFTH for MTV!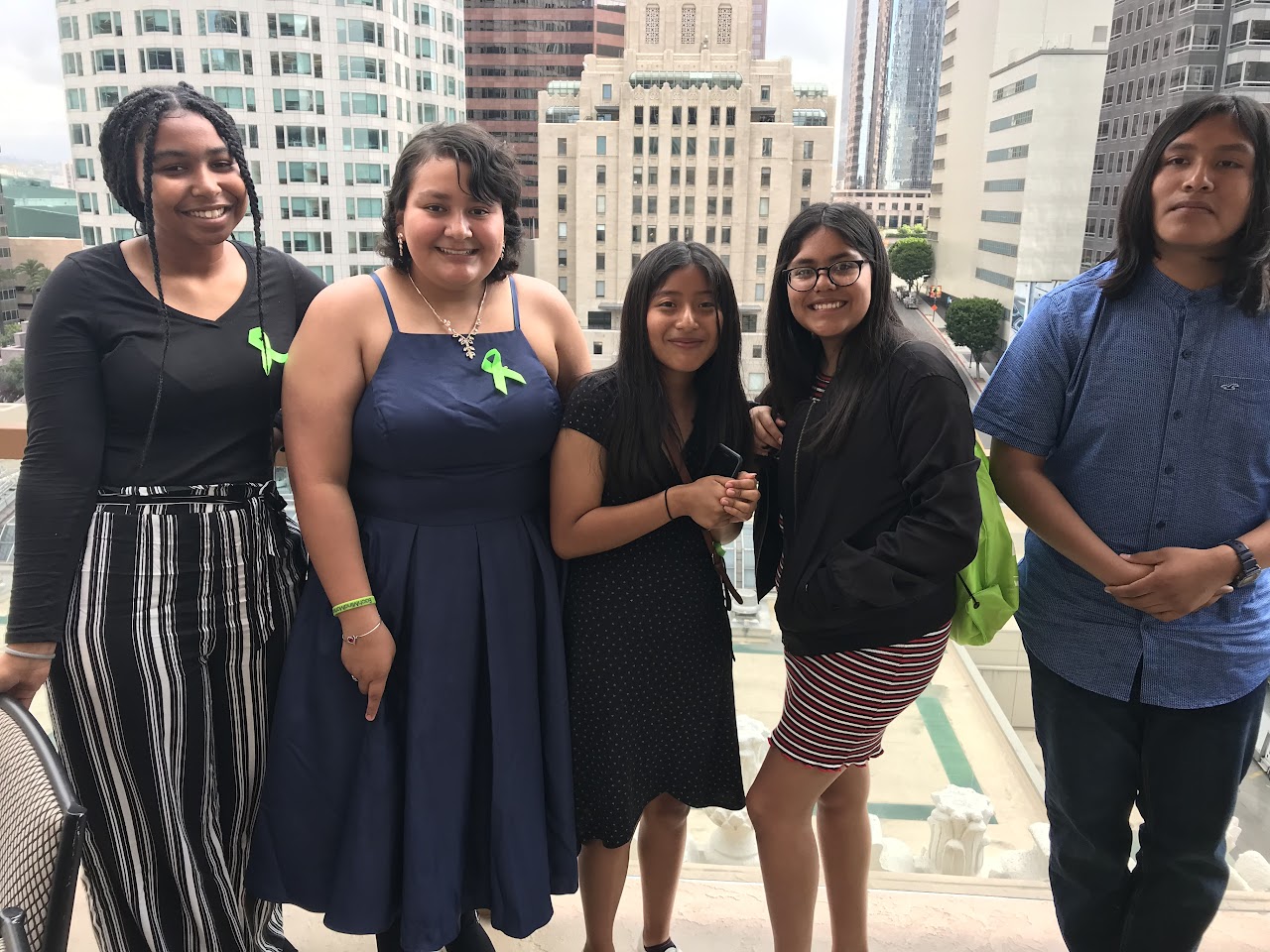 2018 - MTV S. X wins the Grand Recognition Award at the iVIE Awards; a FIFTH for MTV!2019 - MTV sweeps the national Directing Change video contest with 1st, 3rd, and 5th place finishes!
This is Ms. Whitney's fifteenth year at Mission Middle School and her thirteenth year as an elective/exploratory teacher. Ms. Whitney is also an accomplished professional development presenter and facilitator for fellow educators.
"I'm celebrating my twentieth year of teaching and learning, and I still LOVE what I do! My teaching philosophy is to teach by doing. My classes are hands on and project-based so students experience the ultimate type of learning."
Masters in Cross-Cultural Education (M.Ed)
*Graduated with honors 4.0
California State Teaching Credential *C.L.A.D. Certified
Bachelor of Journalism; Public Relations
*Minor: Recreation Administration
Mission Television Gives Back earned an honorable mention at the White House Film Festival!
California League of Middle Schools District 9 (Teacher of the Year finalist 2009)

MMS Teacher of the Year 2008-2009

Grand Prize Winner of nationwide Fuel Up To Play 60 Video Contest (together with Ms. Josephson & Mission's Hip Hop Club Generation 6)

Honorable Mention in the second annual White House Film Festival with Mission Television Gives Back

30 time Innovative Video in Education (iVIE) Award winner (including 5 Grand Recognition Awards)

13 wins @ the California Student Media Festival

12 wins @ the Escondido Youth Media Festival

Winner of the San Diego County Credit Union sponsored RedEye Contest at the iVIE Awards

Regional Winner of the Directing Change Film Contest 2019 & 2016
District Project LIVE Co-Facilitator (Member since 2006)

TEC Co-Founder (Tech Elective Cohort)

Honorable Mention for the Creative Director Award at the 2014 DILAs

Former EEEA Site Representative

Founded Camp CCAN (California Center for the Arts Network)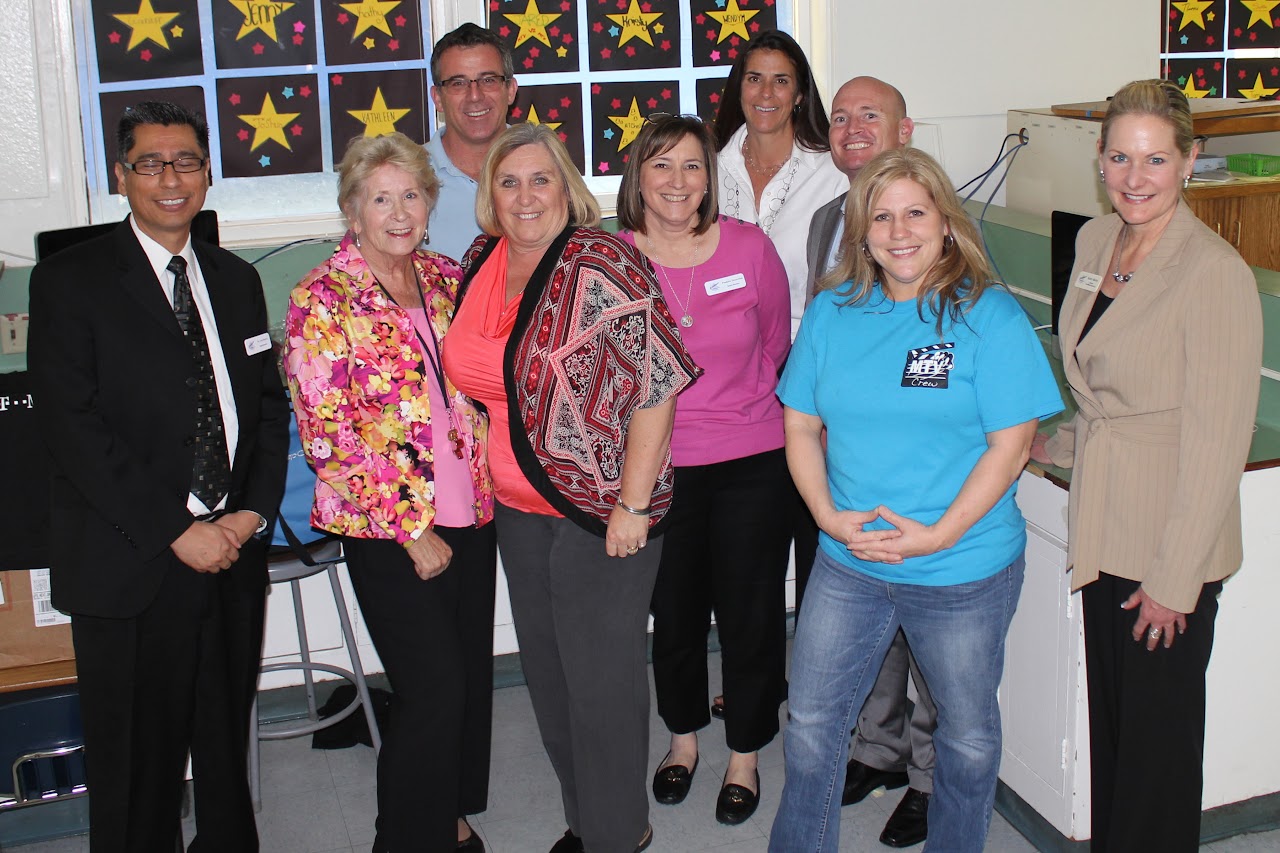 MTV S. VII receives a $1,500 grant and 30 Tablets from the San Diego Army Advisory Council.