Office: 760.432.2431
Attendance: 760.745.1883
Fax: 760.735.2862
Central School Mission Statement
The Central School Community believes in creating an atmosphere that develops self-esteem, to promote a lifetime desire for learning and to help children achieve their maximum potential through quality instruction and guidance, thereby, becoming responsible, caring, and productive members of society.
Declaración de la Misión de la Escuela Central
La Comunidad de la Escuela Central cree en crear una atmósfera que desarrolle el autoestima, promover un deseo de aprendizaje para toda la vida y ayudar a los niños a alcanzar su máximo potencial a través de la instrucción y orientación de calidad, convirtiéndose así en miembros responsables, bondadosos y productivos de la sociedad.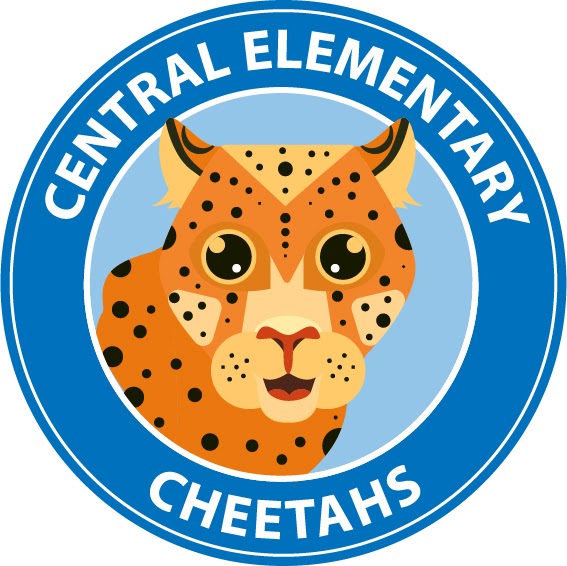 P - Personal Best
A - Act Responsibly
W - Work and Play Safely
S - Show Respect to All
Welcome to Central School, the home of the Cheetahs! Central School, built in 1935, is in every way a 'neighborhood school.' Most of our students live within walking distance. Our proximity to downtown Escondido provides students with community support and experiences from our numerous partnerships, including the California Center for the Arts and the San Elijo Lagoon Conservancy.
At Central School, we are proud of the positive partnership that we have developed with families in our community. A dedicated focus on student learning and parent involvement is at the center of what we do as an organization. High expectations for all students, academic standards, student behavior standards, and parent-teacher relationships are part of our core values. Our caring and dedicated staff maintains a daily commitment to our students and the families we serve.
In addition to the community that we have built, we are working towards the future with a major renovation at our school. New kindergarten and preschool buildings opened in August of 2018 and more modernization is planned.
Central School... proud of our past, focused on the present, and heading into the future!